Hard Rock Cafe opens in Sherpa Mall, Durbar Marg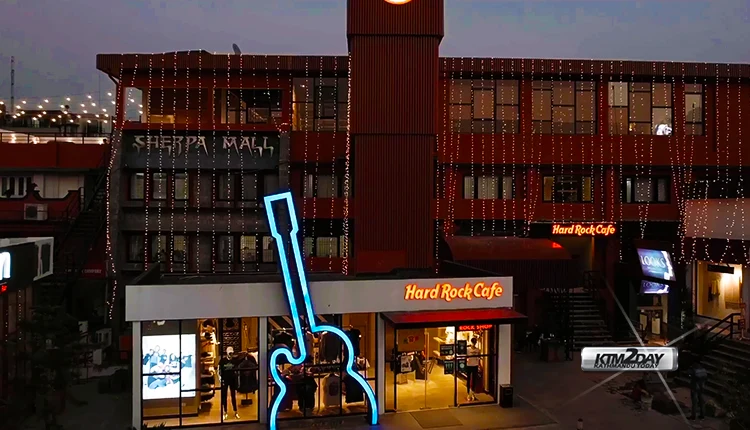 Hard Rock Cafe, the world-renowned chain restaurant that was started in London almost 50 years ago by two US citizens, has come into operation at Sherpa Mall – Durbar Marg in Kathmandu.
The cafe has a collection of clothes and musical instruments of some famous artists in the field of music. The cafe has stated that it will provide famous American menu and cocktails in Nepal.
In addition to the memorabilia of Lady Gaga, Rihanna, Metallica, The Rolling Stones and Michael Jackson, some of the most famous artists in the music industry, the café offers cocktails from famous American menus.
The cafe has also opened its own shopping outlet. The restaurant, which operates on the first and upper floors of the Sherpa Mall, can accommodate 260 people on the inside as well as on the exterior roof. The cafe has stated that patrons can enjoy delicious dishes while observing the view of Durbar Marg.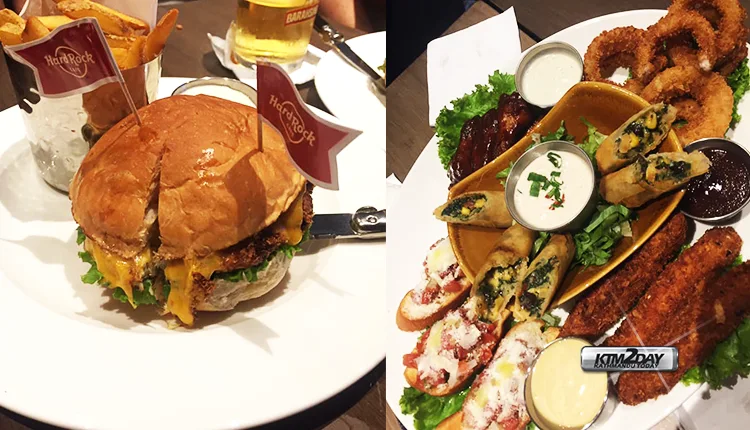 The cafe's Legendary Burgers are the star attraction on the menu and that's what makes Hard Rock so popular.
The cafe's burger also includes a popular burger with beef, crispy onion rings, lettuce leaves and vine-shaped tomatoes mixed with cheddar cheese, which will be provided with steak sauce, which is the original identity of Hard Rock.
The cafe will also have a salad with grilled, fresh, grated chicken or roasted corn, California-style club-chicken, black beans and imported cheddar cheese, and sandwiches with barbecue chicken or grilled honey mustard chicken all seasoned or fried.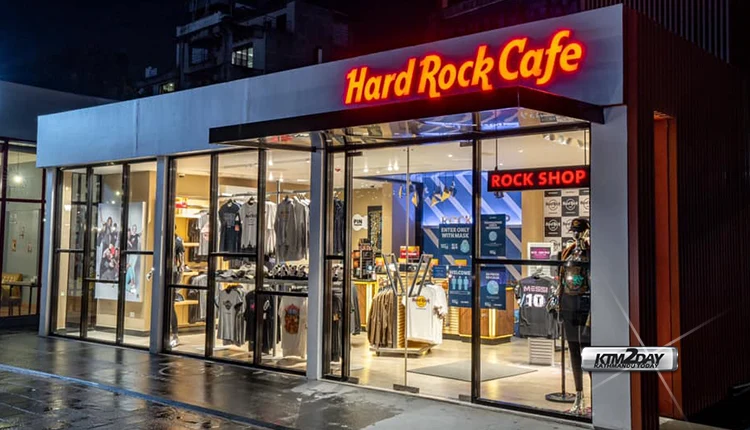 The BBQ Pork Ribs are one of the most popular items on the menu. This food item is imported from Denmark for Hard Rock Cafe Kathmandu.
750 grams of ribs are seasoned with an original spice blend. It is then grilled with homemade barbecue sauce and served with seasoned fries, coleslaw and ranch style beans, 'the cafe said.
The cafe, also features a new Orleans classic blend of 1940s hurricane-white rum, orange, mango, groundnut juice and a blend of whey with float dark rum and amaretto. The cafe has a selection of excellent beers and wines, including boozy milk shakes and original cocktails.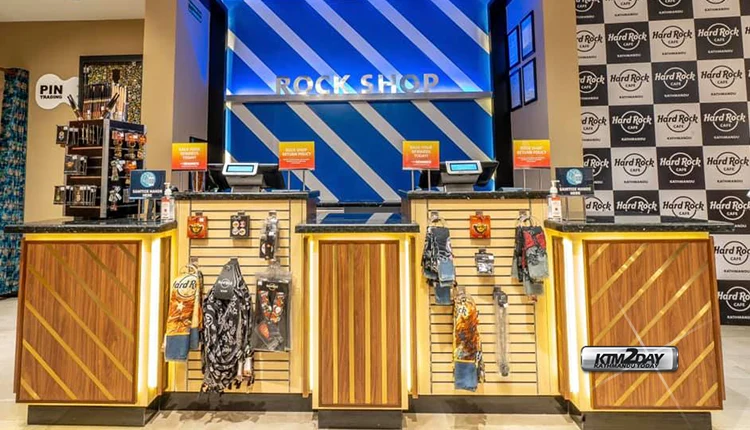 Hard Rock Cafe Kathmandu has 100 local staff members. According to the cafe, most of the food items are supplied by small, local producers.
The cafe will initially feature musical creations by local artists every night. The Acoustic Brunch will be held every Saturday from 1 to 3 pm.
The cafe will be open daily from 11:30 am. The cafe will be closed from Thursday to Saturday at 2 a.m. The cafe will be closed from Sunday to Wednesday at midnight.
Hard Rock 'Rock Shop' will be open every day from 10 am to 11 pm, according to the cafe.
As of July 2018, Hard Rock International has venues in 74 countries, including 185 cafes, 25 hotels, and 12 casinos.
On June 10, 2021, HardRock announced Lionel Messi as its Hard Rock brand ambassador as the company celebrated its 50th anniversary.