Huawei P40 Pro design unveiled in latest 3D render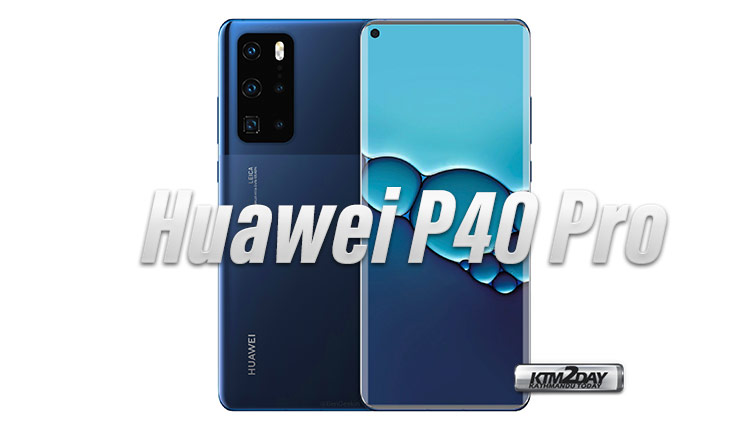 Inspired by leaks and rumored information, well-known leaker @BenGeskin gave us an image that shows us the upcoming Huawei P40 Pro.
Huawei is expected to unveil its flagship device in the coming months. By the way, if all goes as planned, we will have the device unveiling as early as in March. That is, one month after the launch of the Samsung Galaxy S11 (or S20) and Xiaomi Mi 10.
The image is solid and shows us exactly what the rumors have been around regarding this device. The 3D rendered image shows us a device with large screen, cameras to break another DXOMARK  record  and a glass construction body. In this design we see two shades of glass, something we have seen in the past on Google smartphones.
If these rumors are correct, the Huawei P40 Pro will have a hole in the screen and eliminate the notch for housing the selfie camera. This seems the most logical step. Some say it is still early for the camera inside the screen, so a hole in the screen seems the most correct choice for notch-less setup.
The screen also looks slightly curved at the edges. The "waterfall screen" can already be seen on the Huawei Mate 30 Pro and will certainly be the design to be expected on the front of the Huawei P40.
The rear panel also gives us a glimpse of what to expect. The cameras should be the same as shown above i.e,  5 cameras and one to be of a "persicope" type to give us a higher quality zoom.
It is also expected that Huawei will upgrade video quality in the P range. The Huawei P30 Pro, for example, is a smartphone with tremendous quality in photography but that terrifies anyone in video quality.
Finally, the building material will be glass. We don't know if you'll have this shade scheme, but that's the least important.
Android and Google services on Huawei P40 Pro
Whenever we talk about Huawei lately we have to talk about Google services. If by March – Huawei P40 and P40 Pro launch time, Huawei does not reach an agreement with the US government, this smartphone will come with Android system but without Google services installed.
It's not a rocket science to install Google services, but most inexperienced user will find this task pretty daunting.