IME Pay now available as payment partner for Foodmandu services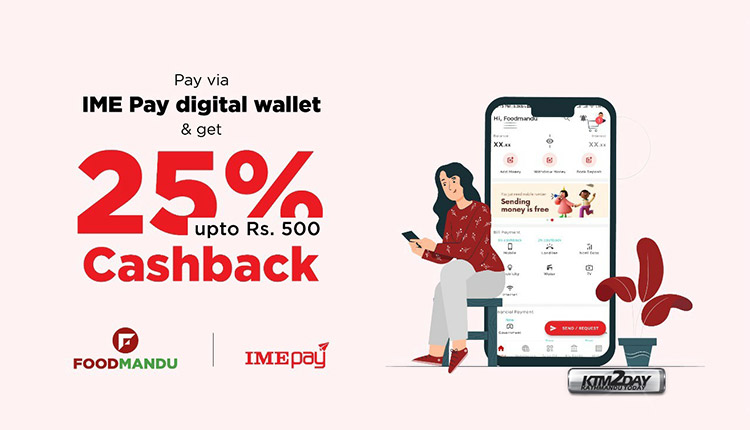 An agreement has been signed between IME Pay and Foodmandu, promoted by IME Digital Solutions Limited.
According to the agreement, customers can now be able to easily pay for goods purchased from Foodmandu through IME Pay app. The payment service has been launched on both Foodmandu's app and website.
Guna Shrestha, market chief of IME Digital Solutions Limited, said that a 25 percent cash back scheme has also been offered in Foodmandu along with IME Pay's payment service.
Therefore, he said that he is confident that the service recipients can get a lot of benefits by paying from IME Pay.Customers can order online from more than 600 restaurants affiliated with Foodmandu.
Foodmandu service is now also available in Pokhara city including Kathmandu valley.