Intel i9-12900KS Flagship CPU : Upto 5.50 Ghz, 150 Watts of PBP and a retail price of $790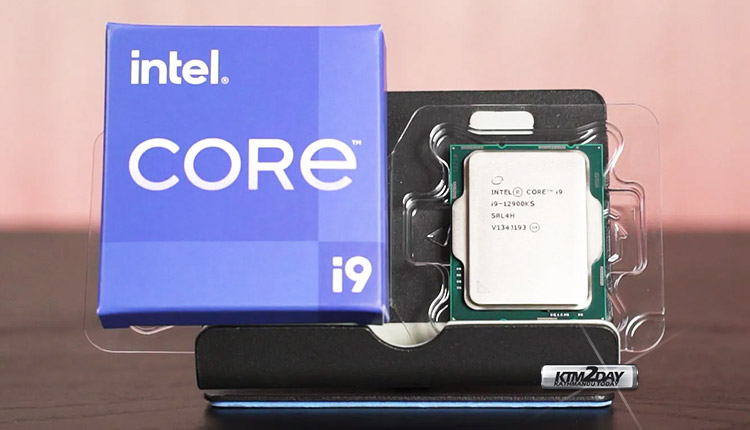 The i9-12900KS is the first pre-binned Alder Lake desktop CPU that is unlocked. The "KS" SKU was initially shown at CES 2022, but no further information has been released. The first product listing may now be accessed by searching for the product code "BX8071512900KS" on the retailer's website.
A tipster @momomo_us identified two entries indicating that the Core i9-12900KS has a PBP of 150W, 25W more than the i9-12900K. A single-core boost of up to 5.5 GHz would be added to the CPU, a 300 MHz improvement over the original model. According to vendors, the CPU is advertised at $780 and $792 , which is around 27% higher than the price of the 12900K from the same stores.
The leaker failed to mention whether or not sales tax was applied to those listed. It's possible that this is just a placeholder because the price is greater than the official MSRP for 1000 units.
According to specifications, i9-12900KS has a single core turbo frequency of 5.5GHz, and all big cores can maintain more than 5 GHz during multi-core workloads and 5.2 GHz during game workloads. The i9-12900KS has 8 large cores and 8 tiny cores. There is no difference in the core display of the i9-12900KS compared to the core display of the i9-12900K in terms of frequency and resolution.
The chip, according to Intel, is now in production and will be made available to OEMs at the end of the this quarter. Retailer listings typically state that the item will be available in a few weeks.
Intel 12th Gen Core Series "Alder Lake-S"

Models

Cores/Threads

E-Cores

P-cores

L2 + L3

iGPU

PBP / MTP

MSRP

i9-12900KS

TBC

TBC

 / 5.5 GHz
14 + 30MB
UHD770
150 / ?

TBC

i9-12900K

2.4 / 3.9 GHz
3.2 / 5.2 GHz
14 + 30MB
UHD770
125 / 241W
$589

i9-12900KF

2.4 / 3.9 GHz
3.2 / 5.2 GHz
14 + 30MB
–
125 / 241W
$564

i9-12900

1.8 / 3.8 GHz
2.4 / 5.1 GHz
14 + 30MB
UHD770
65 / 202W
$489

i9-12900F

1.8 / 3.8 GHz
2.4 / 5.1 GHz
14 + 30MB
–
65 / 202W
$464

i7-12700K

2.7 / 3.8 GHz
3.6 / 5.0 GHz
12 + 25MB
UHD770
125 / 190W
$409

i7-12700KF

2.7 / 3.8 GHz
3.6 / 5.0 GHz
12 + 25MB
–
125 / 190W
$384

i7-12700

1.6 / 3.6 GHz
2.1 / 4.9 GHz
12 + 25MB
UHD770
65 / 180W
$339

i7-12700F

1.6 / 3.6 GHz
2.1 / 4.9 GHz
12 + 25MB
–
65 / 180W
$314

i5-12600K

2.8 / 3.6 GHz
3.7 / 4.9 GHz
9.5 + 20MB
UHD770
125 / 150W
$289

i5-12600KF

2.8 / 3.6 GHz
3.7 / 4.9 GHz
9.5 + 20MB
–
125 / 150W
$264

i5-12600

–
3.3 / 4.8 GHz
7.5 + 18MB
UHD770
65 / 117W
$223

i5-12500

–
3.0 / 4.6 GHz
7.5 + 18MB
UHD770
65 / 117W
$202

i5-12490F

–
3.0 / 4.6 GHz
7.5 + 20MB
–
65 / 117W

TBC

i5-12400

–
2.5 / 4.4 GHz
7.5 + 18MB
UHD730
65 / 117W
$192

i5-12400F

–
2.5 / 4.4 GHz
7.5 + 18MB
–
65 / 117W
$167

i3-12300

–
3.5 / 4.4 GHz
5 + 12MB
UHD730
60 / 89W
$143

i3-12100

–
3.3 / 4.3 GHz
5 + 12MB
UHD730
60 / 89W
$122

i3-12100F

–
3.3 / 4.3 GHz
5 + 12MB
–
58 / 89W
$97

Pentium G7400

–
3.7 / – GHz
2.5 + 6MB
UHD710
46 / -W
$64

Celeron G6900

–
3.4 / – GHz
2.5 + 4MB
UHD710
46 / -W
$42