Kulekhani reservoir starts overflowing after 7 years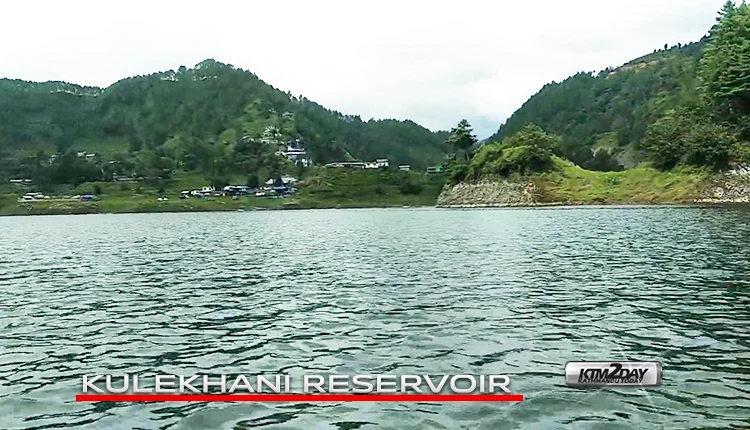 The Kulekhani (Indrasarovar) reservoir, the only seasonal reservoir power plant in Nepal, has started overflowing. The water level in Kulekhani reached 1530 meters on Sunday night. This is the highest capacity of Kulekhani.
According to Madan Timsina, director of Nepal Electricity Authority, it has reached 1530.00 meter level for the first time in seven years. He said that level had reached to 1530 meters back in 2071 BS.
Kulekhani was also expected to be filled last July. The water level in Kulekhani was measured at 1503.41 meters at 8 am on July 3, 1510.66 meters at 6 am on July 4, 1512.61 meters at 8 pm on July 4 and 1518.35 meters at 1 pm on July 4. The maximum water level that Kulekhani reservoir can hold is 1530 meters.
It is the only reservoir based hydropower project operated by Kulekhani Authority. The first, second and third three cascade powerhouses generate a total of 106 megawatts of electricity.
Feasibility study is also underway to develop a 100-megawatt pumped storage project and a 10-megawatt floating solar project using this reservoir .