Mi Smart Band 6 launched with AMOLED display and 14 days battery life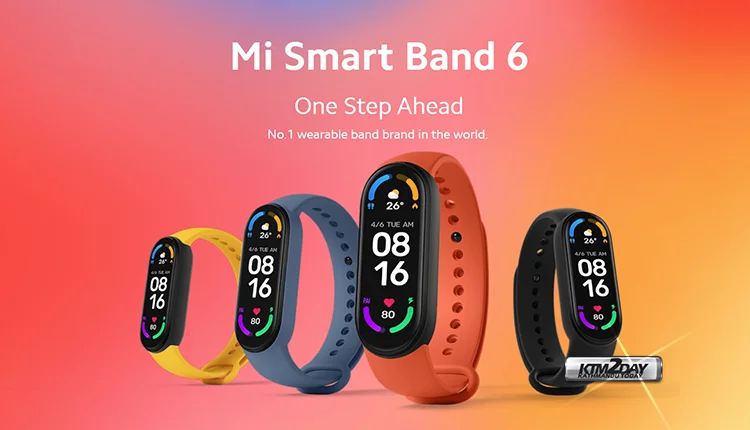 Xiaomi held a Smarter Living 2022 virtual event on Thursday and launched several new products. The newly launched Mi Smart Band 6 is the direct successor of the Mi Smart Band 5 launched last year. The Smart Band 6 includes several health monitoring features and now features a bigger touch AMOLED display which is now 50 percent larger in size.
Xiaomi Mi Band 6 is equipped with an AMOLED-screen with a diagonal of 1.56 inches, with over 130 themes available. The fitness bracelet recognizes running, cycling, rowing and other physical activities, and also has 30 training modes.
In addition, Xiaomi Mi Band 6 can track heart rate, blood oxygen saturation (SpO2), monitor the quality and duration of sleep. The device is waterproof (5 ATM), the declared operating time without recharging is 14 days. Charging is carried out using a magnetic adapter.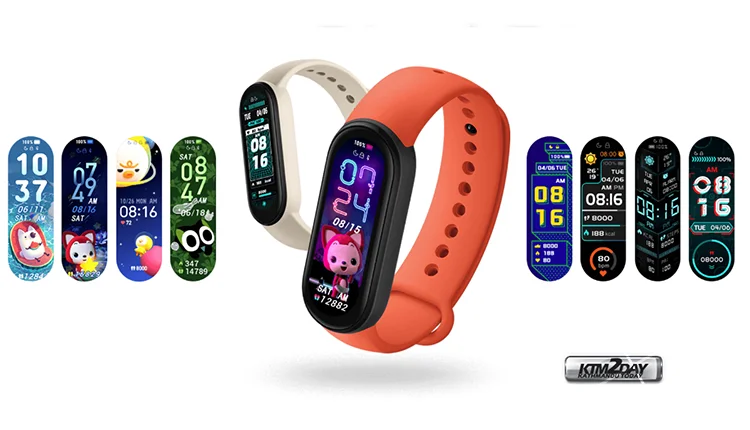 Xiaomi has also provided a list of themes and over 80 customizable band faces to deliver a personalized experience. The Mi Smart Band 6 also doubles as a fitness tracker using its built-in sensors to track a total of 30 workout types. These include indoor training such as stretching, professional sports like cricket and gymnastics, and activities including Zumba.
Similar to other fitness tracking wristbands, the Mi Smart Band 6 uses its built-in array of sensors to track heart rate monitoring and sleep. You'll get an enhanced sleep tracking function that monitors naps, sleep cycles including rapid eye movement (REM), and sleep breathing quality. There is also SpO2 measurement support. However, it is important to note that the Mi Smart Band 6 doesn't have any regulatory approvals to serve as a medical equipment.
In addition to health tracking, the Mi Smart Band 6 includes stress monitoring, a deep breathing guidance function, as well as female health tracking.
Xiaomi claims that the Mi Smart Band 6 delivers up to 14 days of battery life on a single charge. The band is certified to 5 ATM water resistance and carries a magnetic port for quick clip-on and clip-off charging. IT can also be used to offer notification alerts for calls and messages and allows music control as well as camera remote shutter when connected with a compatible phone.
The Mi Smart Band 6 comes with Bluetooth v5.0 (BLE) connectivity and supports both Android and iOS devices. Besides, the band measures 47.4×18.6×12.7mm and weighs 12.8 grams.
Mi Smart Band 6 price in Nepal
Mi Smart Band 6 price in Nepal has been set at Rs. 5999.