Windows 11 gets new preview with taskbar improvements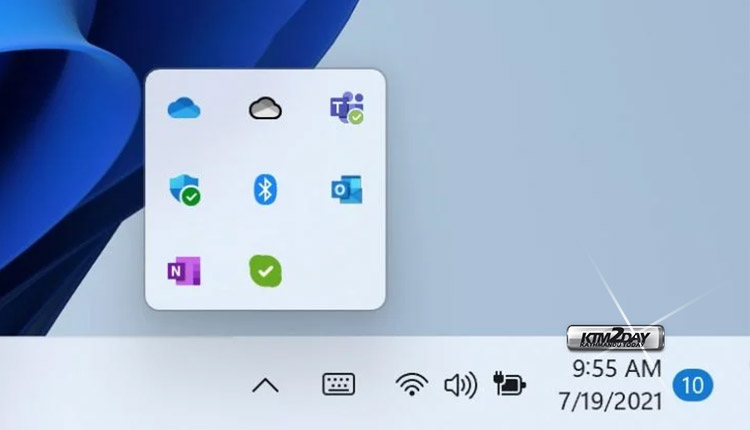 Windows 11 has not yet been officially released, but the tech giant has already been releasing preview versions for the windows insiders. The latest version, identified as Windows 11 Insider Preview Build 22000.100 was released this week by Microsoft.
Changes start with updating the hidden icons in the right corner of the taskbar. Now all the icons follow a visual pattern that is consistent with the design of Windows 11. You may need to switch between the light and dark theme for the change to be applied, Microsoft notes.
This area of the bar also gives access to the notification center. In this section, Microsoft has added a quick shortcut to focus wizard settings which mutes notifications for during moments you dont want distraction.
Another change appears in the function that causes the application to flash on the taskbar when the user's attention is required. The latest update implements a this feature but in a subtle way to reduce the incidence of unnecessary distractions.
Microsoft Store, Teams, and Fixes
New features are not only added to the taskbar in this update but there are also minor changes in the Microsoft Store app, which is now "faster and more fun", in the company's words. When selecting an app or movie in the service, you may notice small animations that improve the browsing experience.
Another feature of this Windows 11 preview is the distribution of Microsoft Teams on the Windows Insider Dev channel, although not all participants in this category will have access to it immediately. Anyway, it's worth remembering that Microsoft Teams will be the default chat tool for Windows 11 from now on.
The other changes —dozens of them—correspond to fixes in File Explorer, Windows 11 search, widgets, and the taskbar itself.
The details of the Windows 11 22000.100 build are on the Microsoft website in detail .