MoneyGram launches Esewa Money Transfer service from more than 200 countries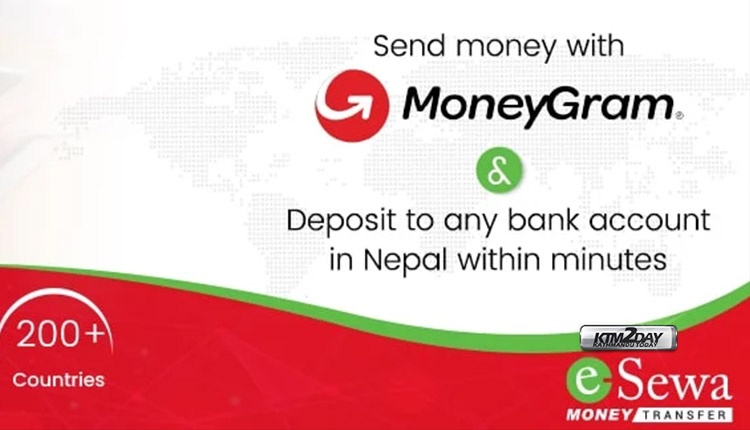 MoneyGram International and Esewa Money Transfer have signed an agreement for remittance payment services. With the agreement, MoneyGram's customers in more than 200 countries will be able to instantly send money to their family, relatives and friends in the respective bank accounts of their choice.
In the near future, cash remittances sent through MoneyGram can also be collected from more than 8,000 Esewa Money Transfer agent networks across the country and arrangements will also be made to send money direct to Esewa account (mobile wallet) through MoneyGram soon.
Based on this partnership, MoneyGram and Esewa Money Transfer will make it easier for remittances to customers from more than 200 countries, including the Gulf, the United States, South Korea, Australia, Europe, and the United Kingdom.
Ajesh Koirala, Managing Director of Esewa Money Transfer, said, "The collaboration with MoneyGram will help us reach a large pool of Nepali immigrants from all over the world as well as help the company to establish itself as a reliable medium. This agreement will further support our commitment to digitize international remittances and provide quality services. "
MoneyGram International is the world's leading company in the field of international remittance services. MoneyGram will be able to send money from more than 200 countries easily and simply, while remittances and payments can be sent digitally from more than 90 countries.