Moto Guzzi V7 III Special set for launch in Nepali market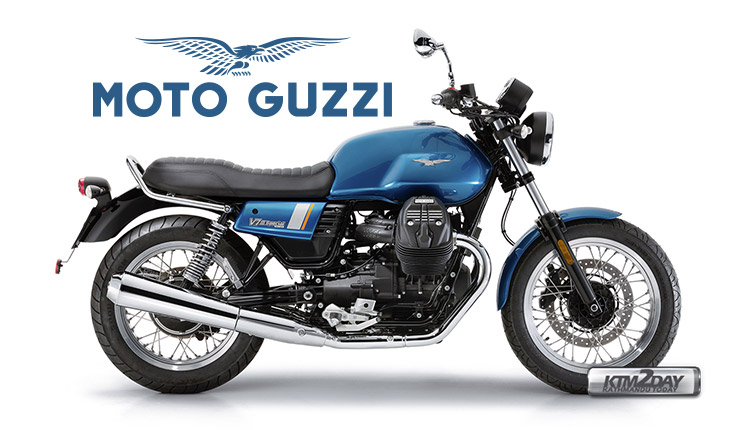 Moto Guzzi is an Italian motorcycle manufacturer and the oldest European manufacturer in continuous motorcycle production.
Established in 1921 in Mandello del Lario, Italy, the company is noted for its historic role in Italy's motorcycling manufacture, its prominence worldwide in motorcycle racing, and industry innovations—including the first motorcycle centre stand, wind tunnel and eight-cylinder engine.
Since 2004, Moto Guzzi has been a wholly owned subsidiary, and one of seven brands owned by Piaggio & C. SpA, Europe's largest motorcycle manufacturer and the world's fourth largest motorcycle manufacturer by unit sales.
The company's motorcycles are noted for their air-cooled 90° V-twin engines with a longitudinal crankshaft orientation where the engines' transverse cylinder heads project prominently on either side of the motorcycle.
Moto Guzzi was formed by two aircraft pilots and their mechanic serving in the Corpo Aeronautico Militare (the Italian Air Corp, CAM) during World War I: Carlo Guzzi, Giovanni Ravelli and Giorgio Parodi.
Moto Guzzi is marketed in Nepal by D-Lifestyles, also the authorized dealer of Aprilia and Vespa two-wheelers in Nepali market.
D-Lifestyles showroom is located in Lazimpat opposite to Hotel Shangri-La.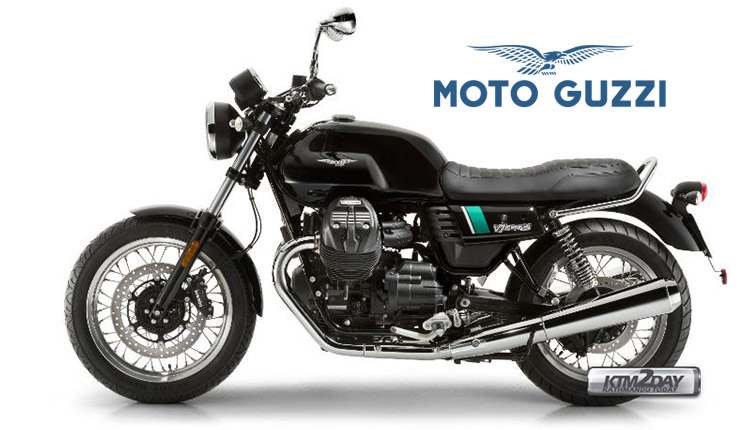 The company will be selling the latest V7 series from the Moto Guzzi stable ranging from NRs 18.5 Lakhs to NRs 25 Lakhs at an introductory price.
The V7 III is the most iconic and beloved Moto Guzzi which belongs to the third generation. The V7 III is the result of passion and courage of today's Moto Guzzi, able and skilled in renewing its best seller, leaving its character and authenticity unchanged, two values that are destined to last for years to come.
Since 1967, the year the first units were sold in Italy, the V7 became a pillar of the product range and the representative of the Italian motorcycle par excellence, standing out for its content and design, highly popular with a transversal and varied public.
More than fifty years from the launch of the first unit, Moto Guzzi V7 III is the third act of a unique story. The challenge of introducing the V7 III was one of the most difficult, considering the emblem and the success of the V7. From 2009 it has also been the brand's most sold model and it constitutes the entry level bike in the Moto Guzzi world.
The V7 III family doubles and, alongside the well-known Stone, Special and Racer, now come the V7 III Rough, V7 III Milano and V7 III Carbon, three new versions distinguished by different packages obtained through the originality and skill of introducing a series of special parts that give each bike a very different connotation and a unique character. Rough, Milano and Carbon represent a homage to customization.
Moto Guzzi V7 III Special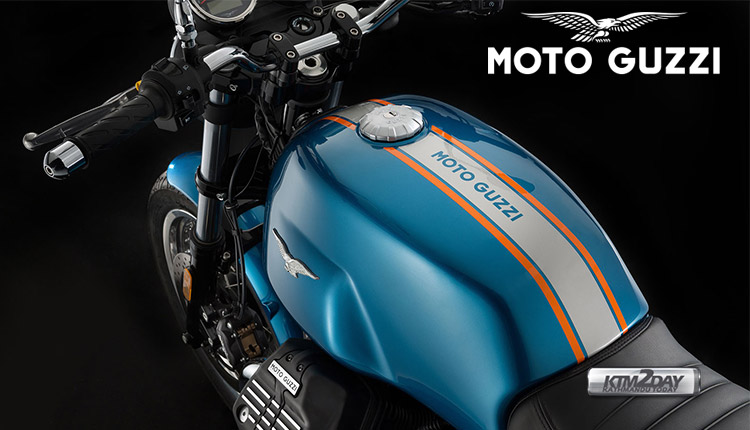 It may have the same retro styling as the outgoing V7 II, but the III features a new chassis and shocks with improved damping characteristics to boost its agility.
The riding position has been tweaked to make it more comfortable, the seat's design revised and the overall styling altered. But the biggest improvements come from the alterations that have happened within the classic transverse V-twin.
Guzzi have taken the opportunity to not only gain a 10% increase in power, but also refine and lighten the clutch and gearbox's action as well as alter its ratios.
Moto Guzzi V7 III Special – Specification
Displacement

Bore

Travel

Distribution

744 cc

80 mm

74 mm

2 valves with light alloy pushrods and rockers

Max Power
38 kW (52 HP) at 6200 rpm
Maximum torque at crankshaft
60 Nm at 4900 rpm
Exhaust system
3-way catalytic converter with double lambda probe
CoolingFrame

Wheelbase

Trail

Headstock angle

Airdouble cradle tubular frame in ALS steel with detachable elements.

1445 mm

106 mm

26.4°

Front suspensionTravel:
Ø 40 mm hydraulic telescopic fork130 mm
Rear suspension Travel:
die cast light alloy swingarm with 2 shock absorbers with adjustable spring preload (Öhlins fully adjustable for Racer)93 mm (80 mm shock absorber stroke)
Front Brake
Ø 320 mm stainless steel floating discs, Brembo callipers with 4 differently sized opposed pistons
Rear brake
Ø 260 mm, stainless steel disc, floating calliper with 2 pistons
Front wheel
18″ in lightweight alloy (spoked for Special/Racer/Rough) 100/90 (110/80 R18 as alternative)
Rear wheel
17″ in lightweight alloy (spoked for Special/Racer/Rough) 130/80
Saddle height

Length

Height

Minimum ground clearance

770 mm

2,185 mm

1,100 mm

150 mm

Fuel tank capacity
21 litres (including 4 litre reserve)
Kerb weight
189 kg (Special, Milano 193 kg)
Kerb weight*
209 kg (Special, Milano 213 kg)
* Weight with motorcycle ready for use with all operating fluids and with 90% fuel.
Consumption (WMTC cycle)
5.5 l/100 km (Racer 5.7 l/100 km)
CO2 Emissions (WMTC cycle)
128 g/km (Racer 132 g/km)
Moto Guzzi V7 III Price in Nepal
The Moto Guzzi V7 series gets a price tag of Rs 18.5 lakhs to Rs 25 Lakhs in Nepal.
The top specced Moto Guzzi model could go upto Rs 60 Lakhs in Nepali market.