NIU U-Series electric scooter launched in Nepali market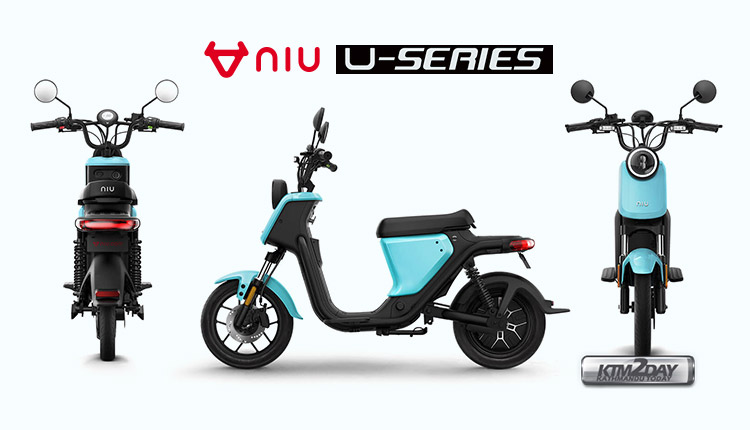 Eco Infinity, the authorised distributor of NIU e-scooters in the country has introduced the U series. Designed for the city rider, the U series is priced at Rs185,000.
The scooter uses a lithium ion battery weighing just 5.2 kg and is capable of covering 40-50 km on a single charge. And when the battery does run out, it will take 7 hours to fully charge the battery.
Powering the U series is a powerful brushless magnet motor from Bosch with a 92.6 percent motor conversion rate. NIU also developed its Field Oriented Control to communicate with the U-series motor.
The e-scooter features electronic braking system (EBS) and regenerative braking system where the kinetic energy produced during braking is captured and recycled back into the battery, extending the range by up to 6 percent.
And running in the background is NIU's Cloud ECU, which acts like a private scooter analyst, helping the rider to collect, diagnose and process their driving data. It is able to connect to the cloud to understand and ultimately optimise the driving experience for the rider.
With a host of electronics on board the NIU U series, the company designed a new Battery Management System (BMS). According to NIU, the BMS analyses the current, voltage, temperature, communications and 10 other electrical protection mechanisms to ensure that each section of the battery is protected and operating efficiently.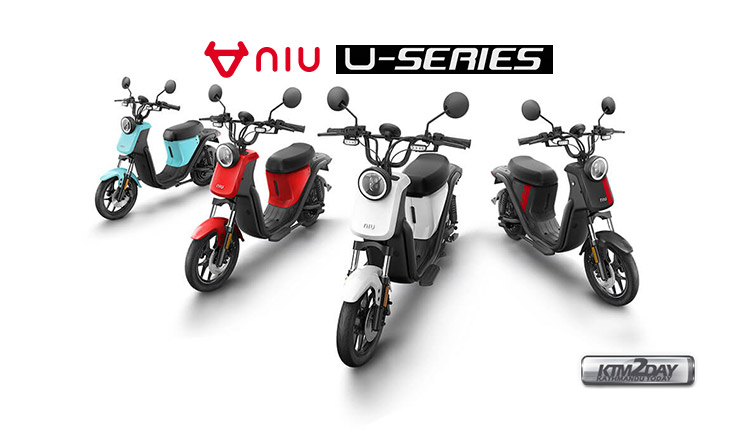 The U-series is the first scooter from NIU to use keyless ignition. The feature allows the rider to remotely unlock the scooter from up to 50 metres away. Pressing the NIU logo button on the key will turn on the scooter.
Like other scooters in NIU's lineup, the U series is also equipped with daytime running lights and 360 degree LED lighting system. This allows pedestrians and drivers to easily spot you on the road, reducing the likelihood of accidents. It also gets an all new external Halo headlamp.
E-scooters are comparatively cost effective compared to fuel guzzling scooters as e-scooters can save up to Rs35,000 to 45,000 in a year, said Pranayna KC, CEO at Eco-Infinity.
An electric scooter is operated by an electric motor and rechargeable battery, and has zero emission. "The cost of servicing, maintenance, mobil and spare parts is also lower besides its lower impact on the environment," said Maaz Ashraf, marketing and communication manager of Eco Infinity. E-scooters can deliver good performance and mileage on the roads of Nepal.
The company will also be introducing the most anticipated N/GT model in June this year. The company is providing financial service on the purchase of scooter from six commercial banks. Designed for European countries, assembled in China and manufactured using German technology, NIU has sold more than 350 e-scooter within one and half years. The company is also providing one year maintenance for free.
NIU U-Series Price in Nepal
NRs. 1,85,000