Nagdhunga-Naubise tunnel project completes 48.7 percent construction works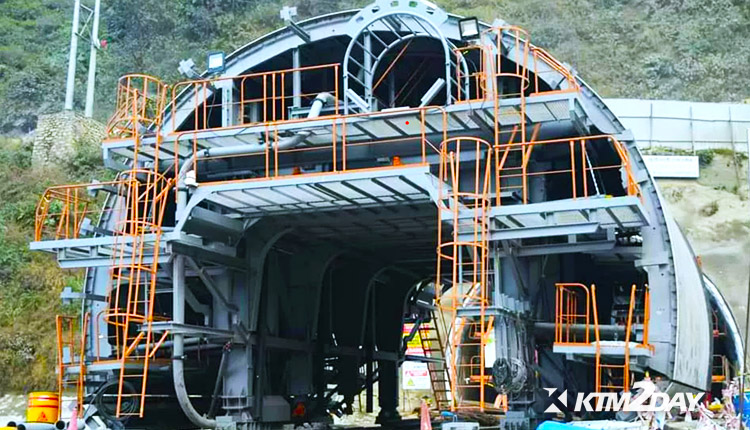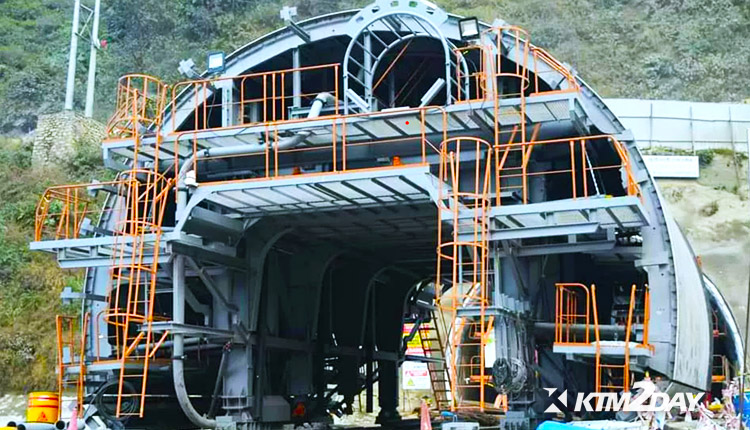 Construction of the Nagdhunga-Naubise tunnel is in full swing, according to officials. A total of 207 meters of the main tunnel's concrete lining has been completed to date. An equipment for concrete lining was delivered about a month ago and the construction work was carried out at a specified time.
At this point, 48.7 percent of the Nagdhunga-Naubise Tunnel Project construction is nearly complete. At present, tunnel digging works are being carried out in both Nagdhunga and Naubise sections.
Work is underway in the construction of a 9.5 meter main tunnel that connects to a 4.5 meter side tunnel.
Currently, 1117 meters of the main tunnel has been completed. The main tunnel has been completed 558 meters towards Kathmandu section and 559 meters towards Dhading section. The main evacuation tunnel is 808 meters towards Kathmandu and 577 meters towards Dhading.
Towards the Dhading section, a 126-meter audit tunnel has been built, whereas a 32-meter cross passage has been constructed towards Kathmandu and 16 meters towards Dhading.
An evacuation tunnel is a tunnel constructed parallel to the main tunnel for emergency use.
The parallel escape tunnel is connected to the main tunnel by a cross passage every 375 meters.
According to the project, the work inside the tunnel has been given high priority.
About 600 people are working on both sides. An approach road is being constructed outside the tunnel.
Similarly, the foundation work of the flyover to be constructed in Balambu is also underway, stated the project officials.
The project has also started process of distributing compensation to the affected locals.