Nepal starts importing electricity from Indian Energy Exchange at Rs 3.81 per unit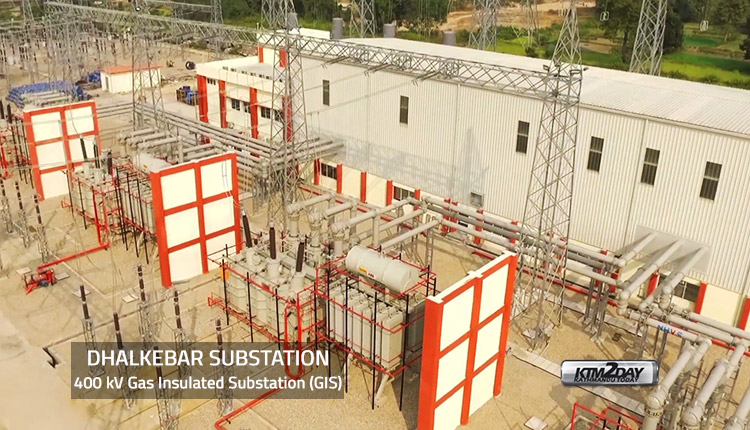 Nepal Electricity Authority (NEA) has started purchasing electricity directly from the Indian energy market at competitive rates.
NEA will purchase 200 to 250 MW of electricity from the Indian Energy Exchange(IEX) market from 12 noon on Saturday and import it through the Dhalkebar-Muzaffarpur interstate transmission line.
IEX is India's premier energy exchange providing a nationwide, automated trading platform for
physical delivery of electricity, renewable power, renewable energy certificates and energy saving
certificates.
NEA Executive Director Hitendra Dev Shakya said that Nepal has become the first country in South Asia to enter the Indian energy exchange market for electricity trade.
As all preparations have already been made, NEA has succeeded in entering the Indian market and purchasing electricity as soon as it gets permission, said Executive Shakya.
Shakya mentioned that the per unit price of electricity including all charges is Rs. 3.81.
"When NEA purchased electricity for Saturday at the rate fixed by the Indian market for the first time, we got electricity at 37 paisa cheaper than the current import price. This has saved us around Rs 3 million 48 thousand. We have started the process for purchasing electricity on other days of the week as well," he said.
NEA currently imports electricity from India through Dhalkebar-Muzaffarpur interstate transmission at Rs 4.18 per unit. NEA is currently importing most of its power needs through this transmission line.
NEA and Indian company NTPC Power Corporation Limited (NVVN) have signed a power purchase agreement (PPA) for Dhalkebar-Muzaffarpur transmission line with up to 250 MW from July to November, up to 350 MW from December to April and up to 200 MW in the months of May-June. The PPA is valid till June 30, 2021.
NVVN, the Indian nodal company, will conduct all transactions on behalf of NEA for the purchase of electricity from the Indian exchange market. NVVN will send daily transaction details to NEA at 6 pm every day.
According to Executive Director Shakya, NEA has to send the payment within five days after the daily bill of electricity traded in the exchange market is submitted by NVVN.
NEA plans to sell the surplus electricity of the 456 MW Upper Tamakoshi Hydropower Project in the Indian market after it starts running in full capacity in the next few months.
Executive Director Shakya said that it would be more convenient for Nepal to sell electricity as it has become a member of the Indian Energy Exchange market and has already gained entry.