NEPSE creates a historic record with another all-time high of 3025.83 points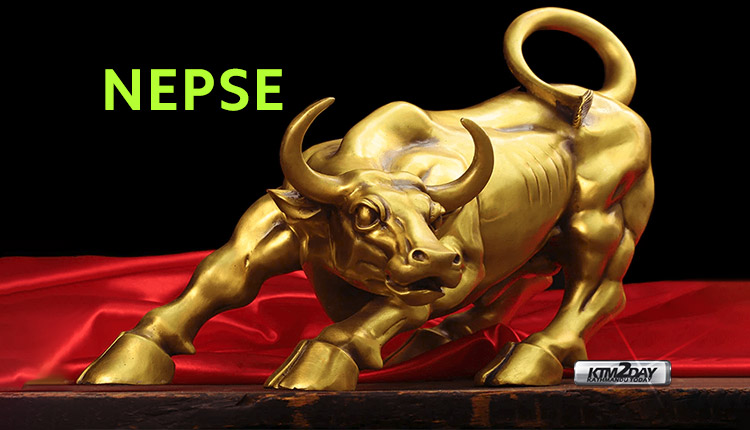 The Nepse index has crossed the 3,000 mark in Monday's trading. Today, the Nepse index has increased by 42.72 points and scaled a new height of 3025.83 points. Earlier, the share market reached 2983.10 points on Sunday and set an all-time high record. Today, Nepse broke that point and set a new historic record. This is the highest point since the closure.
As the Nepse index increased by 42 points, the transaction amount on the other hand has decreased compared to yesterday. The transaction amount has come down to Rs 18.88 billion today from the Rs 19.55 billion yesterday.
Hari Dhakal, coordinator of the stock investor group, said that although the current height of Nepse is historic so far, there are still many new records to be set. He claimed that the banking sector, which has not been able to grow for a long time, will increase from today, so even if there is a correction in some sectors in the coming days, the overall Nepse index will increase.
Although some investors consider the point of 3000 as a psychological barrier, analysts claim that today's trade has broken that barrier. Investors argue that Nepal's stock market is yet to set many records due to some general corrections.
According to the Nepal Stock Exchange, the Nepse index, which measures share turnover, rose by 1.43 percent today to 3025.83, while the sensitive index rose by 10.60 points to 550.02.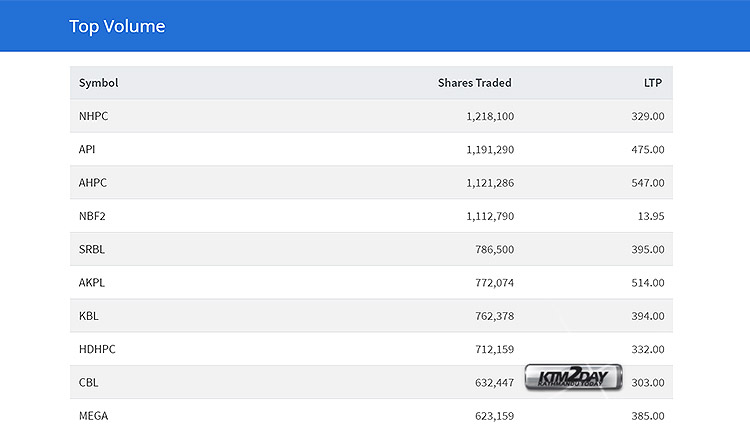 A total of 35,027,363 shares of 221 companies were traded on Sunday worth Rs 18.88 billion, according to Nepse.
According to the stock, out of 13 subgroups traded, shares of 7 subgroups increased while shares of the remaining 6 subgroups declined.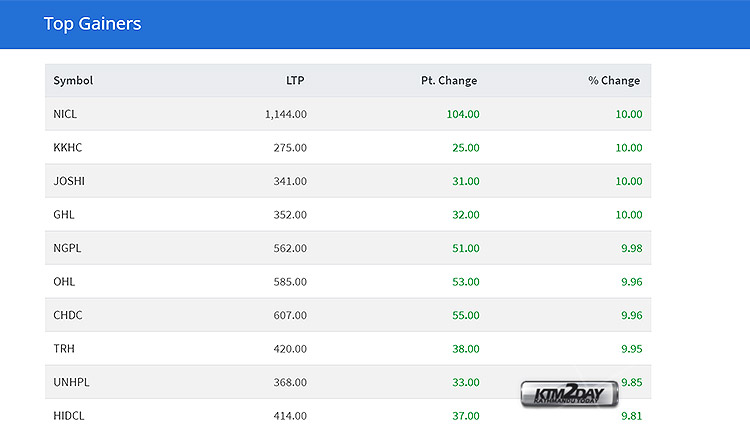 Today, the share prices of four companies have started on a positive circuit. Shares of seven other companies traded at positive circuit levels. Share prices of Nepal Insurance Company, Khani Khola Hydropower, Joshi Hydropower and Ghalemdi Hydropower have seen a positive circuit. Similarly, investors of Nyadi Power Group, Oriental Hotel, CEDB Hydropower, Taragaon Regency Hotel, Union Hydropower and Hydroelectricity Development Company have earned the most.
Shares of Hydropower subgroup were the most traded today. According to Nepse, more than 6 billion shares of the Urobar Group have been traded today. Similarly, Arun Valley Hydropower Company is among the companies with the highest turnover of Rs 625.9 million.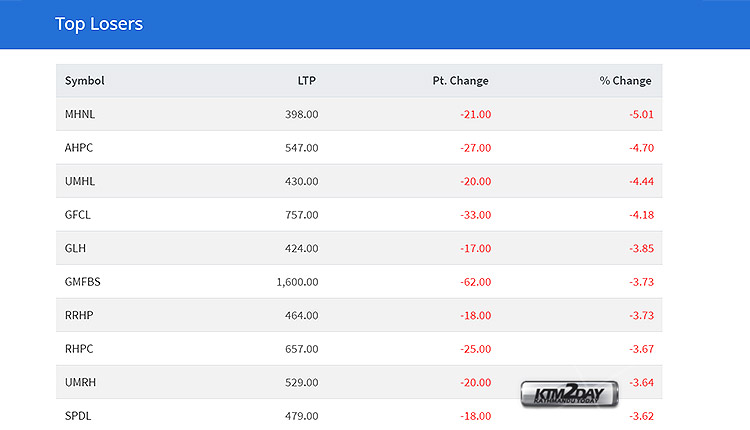 Today, investors in Mountain Hydro Nepal, Arun Valley Hydropower, United Modi Hydropower, Goodwill Finance and Greenlife Hydropower have lost the most.