OnePlus Z spotted with Snapdragon 765G, 12GB RAM on Geekbench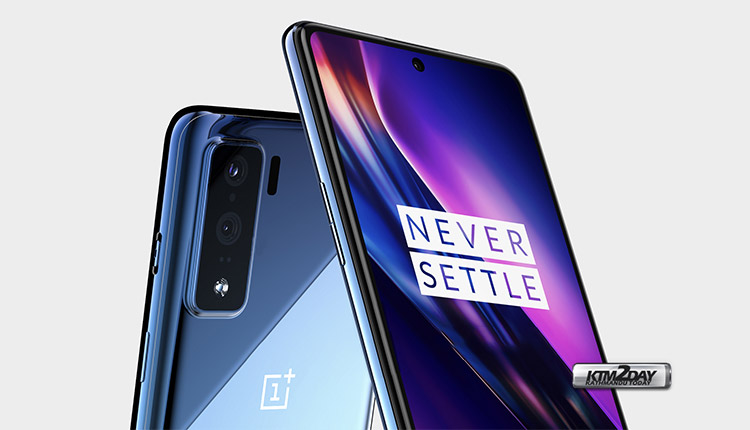 In April of this year, OnePlus launched its new flagships : OnePlus 8 and OnePlus 8 Pro . However, fans of the brand are still eagerly awaiting for the launch of the OnePlus Z, which will be a less powerful and, consequently, more affordable version from the mid-range segment.
Now, we have new information about this device. Recently, a mysterious OnePlus smartphone was found in the Geekbench database with model number "AC2003". Although it has not been confirmed, but it is quite likely that this is the OnePlus Z model.
Last week, OnePlus officially announced that it wants to make cheaper phones back again after numerous rumors started circulating about an upcoming OnePlus Z or OnePlus 8 Lite . The announcement has suddenly given the rumor mill a spin, and we're now seeing benchmark results from OnePlus' alleged midrange phone.
According to the benchmark details, the Chinese brand's next mid-range is equipped with 1.8 GHz octa-core Snapdragon 765G processor along with 12GB of RAM.
The device will run on Android 10 and it's Single-Core test managed to score 612 points, while in the Multi-Core it registered 1,955 points.
The benchmark does not reveal much about the device as details are listed partially . Oneplus was once seen as a company who made Flagship Killer devices, but the company has now slowly moved away to a more pricier flagship devices.
So in 2020, the company has taken a U-Turn to also focus on mid-range devices in parallel to its now popular flagship device which cost similar to Samsung and Huawei.
Hence, the upcoming Oneplus Z will not only be affordable but also pack a powerful hardware specification to compete against leading manufactures in this segment.
The Oneplus Z aka Oneplus 8 Lite is expected to feature a 6.4 inch AMOLED display with 2400 x 1080 pixel resolution and 90Hz refresh rate. In addition to the Snapdragon 765G processor, it will come with 8GB or 12GB of LPDDR4x RAM and 128GB or 256GB of UFS 3.0 internal storage.
In the camera department, renderings indicate that there's a triple camera setup at the rear, adding up to 48MP + 16MP + 12MP. The small hole-punch camera will be located at the center with 16 Mp for selfies at the front.
The device is expected to come with a 4,000 mAh battery with 30W fast charging technology along with in-display fingerprint reader.
An initial price of US $ 500 is expected, but the company could make it more affordable taking into consideration it's popularity in the Indian market. There is still no information on the launch date of this device, but it is speculated that it will be made official sometime in the month of July.