Oppo Find Z, Snapdragon 855 processor, camera with 10x zoom and multiple fingerprint sensor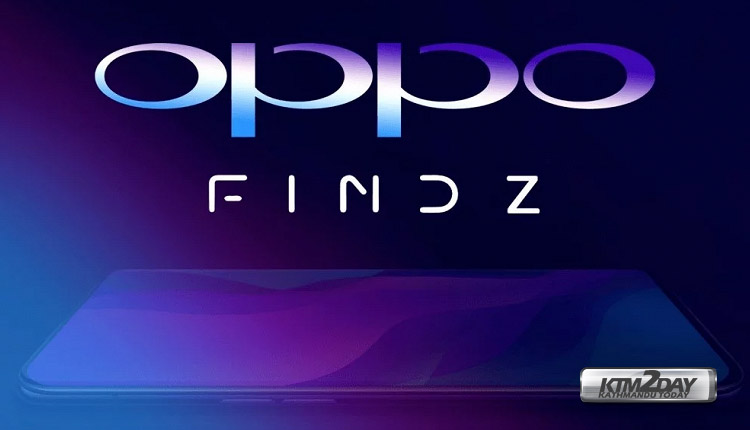 At the end of this month, the Mobile World Congress 2019 exhibition will be held in Barcelona , where we will be able to see the new smartphones prepared by the various companies. One of the smartphones that will be of great interest will be the Oppo Find Z .
Oppo Find Z Features
The Intellectual Property Office of the European Union recently added to its database a page for a new smartphone Chinese company Oppo, by the name of Oppo Find Z . This is a direct successor to the Oppo Find X model from last year, which received a unique slider design, and whose main novelty is that its cameras were hidden inside.
Regarding the characteristics of the Oppo Find Z according to the leaked data, it seems that it will have a Qualcomm Snapdragon 855 SoC processor, a camera with a 10-magnification zoom and user recognition through fingerprints.
The most remarkable thing about this terminal is its powerful Snapdragon 855 processor, and also that it will be able to work with fifth generation networks that is, it has support for 5G networks. In addition, the novelty is attributed to a very high quality camera, which could be implemented with an optical zoom of 10 times.
Previously, a smartphone of the Oppo company appeared in the Geekbench database called Oppo Poseidon . A handset equipped with a Snapdragon 855 processor and running the Android operating system 9.0 Pie. Most likely, it is the Oppo Find Z that we are talking about today.
The fingerprint scanner will occupy a fairly large area of ​​the screen and allow unlocking while simultaneously playing with two fingers.
We can not tell you much more about this at the moment. We can only imagine that in addition to what has already been mentioned, it will have a large capacity battery and that it should be compatible with fast charging technology.
As for the price, by specifications it is quite likely that the new device will be priced above $500.