Pure EV's ETryst 350 Electric bike Launched, Open for Bookings in Nepal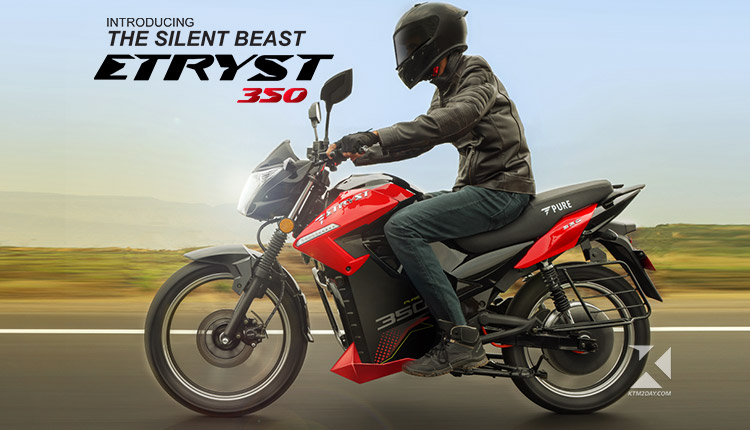 Pure EV's electric bike ETryst 350 will soon be available in Nepal, according to the company. The official distributor in Nepal, White Lotus Motors, has begun taking reservations.
Pure EV Naxal-based showroom has arranged a test-ride facility as well. According to White Lotus Motors, the bike will be delivered to the purchaser within the next two weeks.
Design wise, it appears to be a gasoline-powered motorcycle at first appearance, but it is in fact an electric motorcycle created for the future.
A 7-inch LED digital display, LED headlights, and LED DRLS are included with the bike. This muscular-looking motorcycle has a charging plug built inside the petrol tank.
The 3.5 kW lithium ion battery pack and the 3.0 VLDC motor hub are the only components of Pure EV.
It has a top speed of 85 kmph and a top speed of 4.0 kW and 60 Nm of torque. This motorcycle has a claimed range of 140 kilometers and a reported charging time of six hours using an 84 volt charger.
There are three driving modes available for this motorcycle: sport, crossover, and thrill. It has a 198-millimeter ground clearance and can climb up to 16 degrees uphill.
Disc brakes and tubeless tires are standard on both wheels. Hydraulic dual suspension in the front and rear allows remote starting.
The bike, which weighs 120 kilograms, is capable of towing a load of 160 kilograms.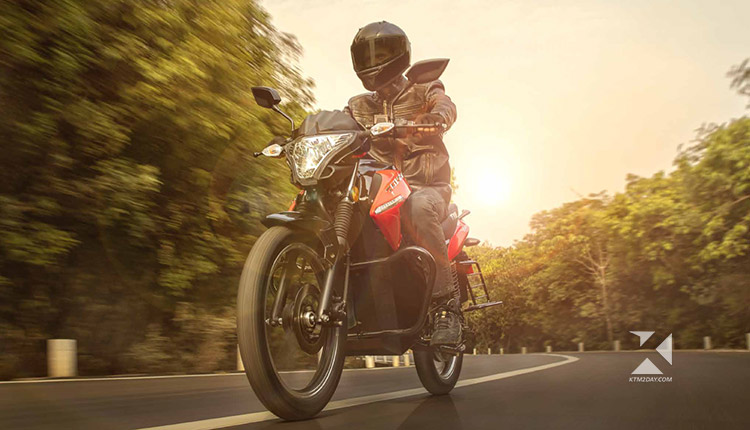 Pure EV's ETryst 350 Specification
MOTOR – BLDC Hub Motor
4.0 KW Peak / 3.0 KW Nominal
TOP SPEED – 85 KMPH
CHARGER – 84 V 8A
CC-CV Portable
LOAD CAPACITY – 150 Kgs
BATTERY – 3.5 KWH
Lithium Ion Battery
NMC Chemistry
GRADEABILITY – 16 Degrees
RIDE MODES
Drive – 60 KMPH
Cross Over – 75 KMPH
Thrill – 85 KMPH
TYRE & BRAKING
Tyre:
Front: 2.75-18 | Tubeless
Rear: 3.00-17 | Tubeless
Wheel Size:
Front: 457.2 mm
Rear: 431.8 mm
Wheels Type: Alloy
Brake:
Front: 220 mm Disc
Rear: 220 mm Disc
Tyre Pressure (Rider):
Front: 34 psi
Rear: 33 psi
CONTROLLER & THROTTLE
Controller: 72 V 4 KW Vector Looped
BMS: Active Balance 100 A
Torque at 60 KMPH: 60 Nm
Starting: Remote Start & Key Operation
**Acceleration:
0 – 40 KMPH in 04.4 Sec
0 – 60 KMPH in 07.4 Sec
0 – 75 KMPH in 11.6 Sec
Regenerative Braking: Yes
Pure EV Etryst 350 Price in Nepal
Pure EV's ETryst 350 has been priced at Rs 399,000 in the Nepali market, according to the company.