Raspberry Pi 4 now available in 8 GB RAM and 64bit OS support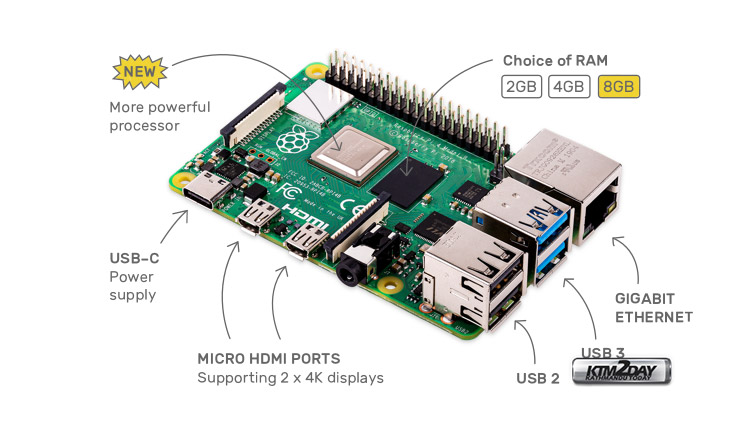 Raspberry Pi Foundation, the institution in charge of the popular minicomputer that has helped expand GNU/Linux around the world, has announced the availability of a variant of the Raspberry Pi 4 with 8GB of RAM.
This new variant of the latest generation of mini-PC offers, of course, greater possibilities when it comes to supporting workloads by including more RAM. The foundation has explained that it had long been intended to launch this model, but that it has taken longer than anticipated because the LPDDR4 memory chip it uses had to be designed specifically for the board.
Another obstacle that has been presented is the default operating system, Raspberry Pi OS (formerly Raspbian),which currently only supports 32-bit ARM, so those responsible have set out to support 64-bit ARM and take better advantage of the 8GB of RAM in the new Raspberry Pi 4. In the worst case one can opt for another distribution that has ARM64 and Raspberry Pi support.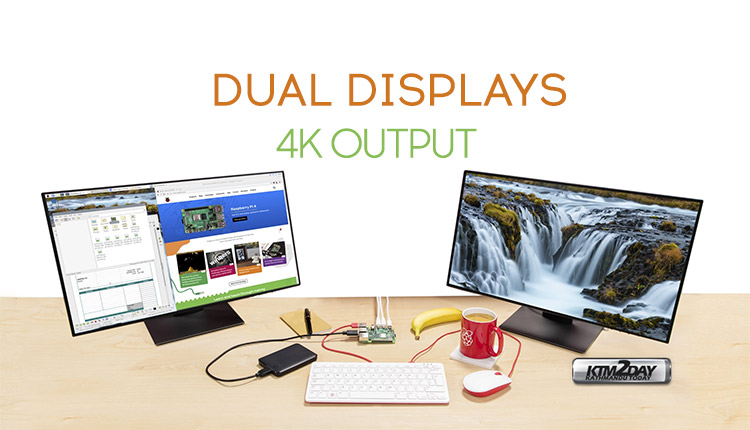 Apparently there are no more changes apart apart from the increase in RAM, so rest of the specifications are still the same with Broadcom BCM2711 SoC with quad-core Cortex A72 running at 1.5GHz, 4 USB Type-A ports (two 2.0 and the other two 3.0), one USB Type-C for power supply, 3.5mm jack connector, Ethernet, Bluetooth 5 and 802.11b/g/n/ac 2.4GHz and 5GHz Wi-Fi. For graphics it has two micro HDMI ports capable of supporting two monitors at 4K resolution, H.265 decoding for 4K and 60fps videos, H.264 for 1080p and 60fps videos and rendering of videos at 1080p and 30fps. It is priced at US$75 compared to the $55 model which comes with  4GB of RAM and the $35 variant with 2GB of RAM.
Just because a Raspberry Pi can't replace a gaming computer or a desktop that performs heavy tasks doesn't mean it can't accomplish important tasks. For example, the device is recently very much popular in the  academic field, where it can is being used as a testing environment or a powerful server for a small SME, in addition to having the support of distributions such as Ubuntu and SUSE.
Raspberry Pi 4 – Specifications
Broadcom BCM2711, Quad-core Cortex-A72 (ARM v8) 64-bit SoC @ 1.5GHz
2GB, 4GB or 8GB LPDDR4-3200 SDRAM (depending on model)
2.4 GHz and 5.0 GHz IEEE 802.11ac wireless, Bluetooth 5.0, BLE
Gigabit Ethernet
2 USB 3.0 ports; 2 USB 2.0 ports.
Raspberry Pi standard 40 pin GPIO header (fully backward compatible with previous boards)
2 × micro-HDMI ports (up to 4kp60 supported)
2-lane MIPI DSI display port
2-lane MIPI CSI camera port
4-pole stereo audio and composite video port
H.265 (4kp60 decode), H264 (1080p60 decode, 1080p30 encode)
OpenGL ES 3.0 graphics
Micro-SD card slot for loading operating system and data storage
5V DC via USB-C connector (minimum 3A *)
5V DC via GPIO header (minimum 3A *)
Power over Ethernet (PoE) enabled (requires separate PoE HAT)
Operating temperature: 0 – 50 degrees C ambient