Realme GT Flash: Feature rich and one of the best smartphones of 2021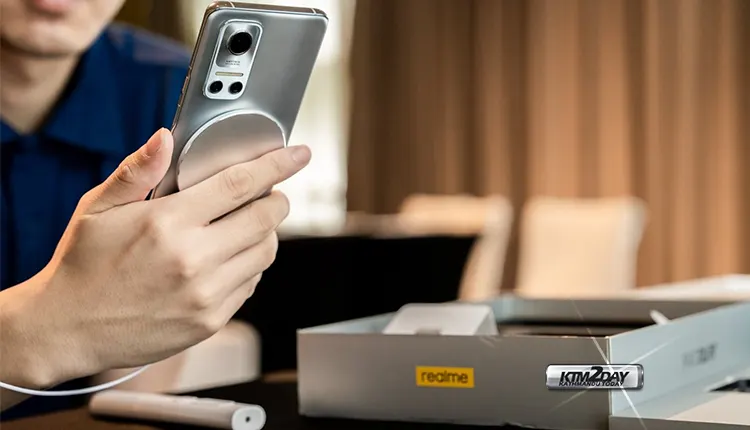 The Realme GT Flash is one of the best smartphones of 2021. It was created with a single purpose, to describe the potential of the Realme MagDart system, the Chinese company's interpretation of Apple's MagSafe system.
To recall, the Realme MagDart system stands out for wireless magnetic fast charging. It is a new system with various accessories taking advantage of the strength of the magnets and the convenience provided by wireless charging.
The Realme GT Flash is a conceptual smartphone from the chinese manufacturer. This means that it will not be mass produced, nor put on sale on the market, however, it is one of the best smartphones that the OPPO sub-brand has created so far.
Realme GT Flash : Specifications
Display : Samsung's Super AMOLED (E4) with 6.7-inch diagonal and Quad-HD+ resolution
Refresh rate: variable up to 120 Hz
Processor: Snapdragon 888+ (Plus) from Qualcomm at 5 nm
Memory : RAM LPDDR5
USF 3.1 internal storage
Battery with 4 500 mAh compatible with Magdart system
Magnetic charging at 15/50 W, or cable with up to 65 W
Triple camera: 50 MP (Sony IMX766) OIS + 50 MP(IMX766) + 2 MP
Front camera: 32 MP, Sony IMX615 sensor
NFC
Metallic constrution
Dual speakers
Linear motor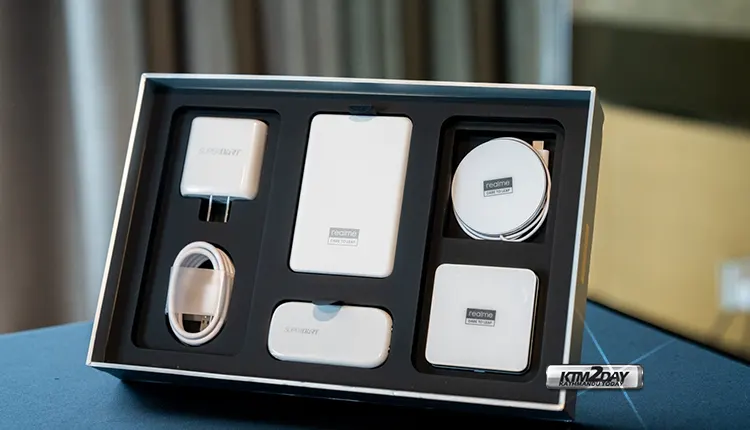 The highlight of this smartphone is the MagDart system, it was created as a demonstrative platform of its possibilities such as the convenience of magnetic wireless charging. The Magdart charging system is available in several models accompanied by various accessories.
The smaller, sleek and rounder is 15W, but it's discreet and extremely comparable to Apple's MagSafe. It should also be emphasized that the technical features of the Realme GT Flash smartphone were disclosed by Abhishek Yadav on Twitter.
Realme has also unveiled several accessories compatible with its current concept phone – Realme GT. Among these we highlight the protective cover compatible with the MagDart system, as well as beauty light (LEDs for selfies), magnetic powerbank and even a magnetic card wallet.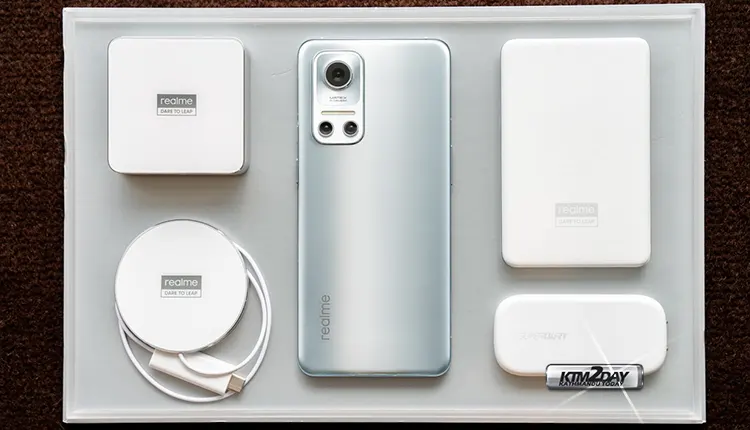 The MagDart system is the equivalent of Apple's MagSafe for Android. In 2021 we will have more devices to take advantage of this new platform which, in 2022, will become a common vision not only in the Realme's portfolio, but with several competing and leading brands in the Android ecosystem.