Realme Pad, the company's first tablet to challenge Apple iPad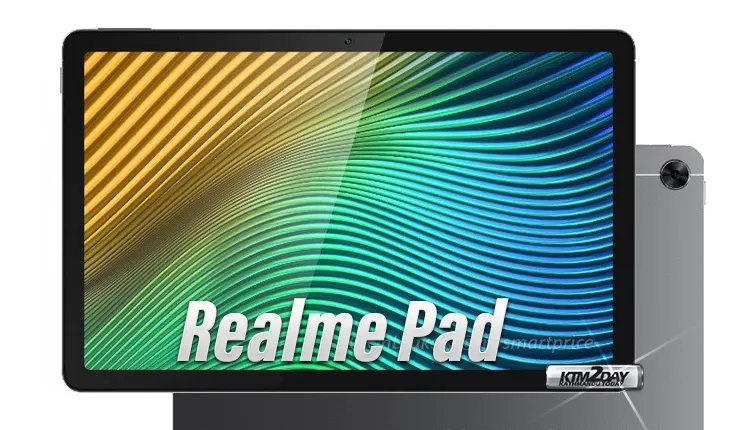 Like Xiaomi, Realme also wants to take on Apple's dominance in the tablet market. Hence, the sub-brand of OPPO is preparing to put on the market a new tablet good and cheap, built in metal (aluminum), with modern design.
Its launch is expected in the third quarter of 2021, possibly in October, thus coinciding with the upcoming Apple iPad products. However, thanks to the OnLeaks leaker we now have access to various digital images(renders)of the Realme Pad.
Here's the next Android Realme Pad tablet
Highlights of the new tablet include the construction quality with soft aluminum metallic finish, also having a groove to place the smart pen or stylus. It will feature a unibody construction for greater structural rigidity.
The images illustrating this article were provided by leaker Steve Hemmerstoffer, responsible for the Twitter handle @onleaks . The artist has provided various digital images(renders)of the product.
The tablet will be made available in gold or dark grey colors with a careful finish and a highlight on it's  main camera. For example, the camera module and the vertical line that crosses it at full length is to be noted. Taking into account the images presented we do not see the presence of an LED flash.
On the other hand, we see its symmetrical margins on the front panel, bordering a screen that is expected to be 10.4 inches diagonal. This is also where we will find the front camera sensor on one of the edges of the device, being centered when the tablet is used in panorama mode.
The Realme tablet will be available in Grey and Gold
It's main camera at the rear is expected to feature an 8 MP resolution sensor with focal aperture of f/2.8. In fact, according to recent leaks, the front camera will also have these exact features.
Among its main technical features is the presence of a battery with 7,100 mAh capacity, as well as 6 GB of RAM and 64 GB of internal storage. It will be a mid/high range product at a competitive price.
We can also see the clipping for the USB-C port as well as the speaker/microphone grilles. In addition, in the lower part we will have the slot to insert, store and transport the dedicated pen (stylus) for greater productivity.
Its prices, not yet defined, should be guided by the usual competitive standard of Realme. Hence, the market awaits for the brand to challenge the dominance of Apple's iPad.
Realme is expected to present its Android tablet during the third quarter of the year.