Room Heaters available in Nepali market with price list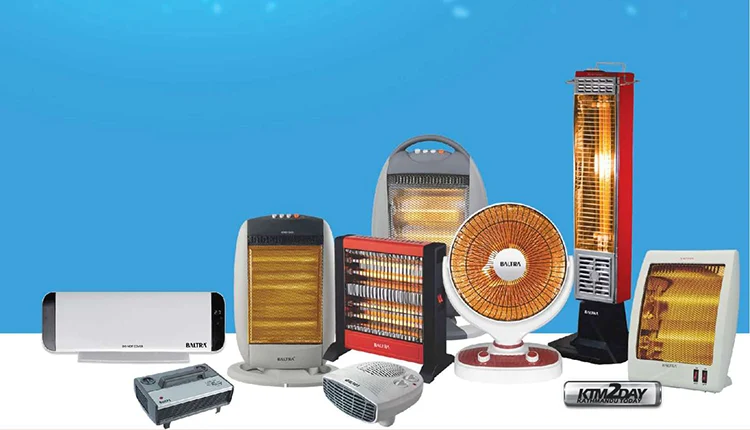 There is a nip in the air. The demand for a wide range of apparel, gadgets, footwear, and thick garments and other heating materials rises significantly when the weather starts freezing.
Companies and entrepreneurs have also begun importing and manufacturing products for the winter season. Business in hot items like thick clothing has picked up since the start of the cold season on the market.
General public preparations for winter are also underway. During the winter months, heaters are among the most used electronic components. A wide range of heaters and other heating supplies are bought by the general people as a result of the cold weather.
People are increasingly using various sorts of electrical heaters in their homes or workplaces in an effort to remain warm. There are a variety of heaters to choose from. It may be utilized in a variety of ways, depending on the amount of money you have available.
According to the businesses, products are available in the Nepalese market ranging from Rs 700 to Rs 5,000, depending on the brand. Companies claim that the heaters that the consumer needs can be purchased with ease from online stores.
Baltra Room Heaters
Since the start of the winter season, Baltra has launched a variety of electronic products with distinct slogans. The heaters offered by the company range in price between Rs 1,000 to Rs 5,000. Heaters of different shapes and sizes as well as types are being offered by the company.
Baltra offers small to mid-sized room heaters with the following types – Fan Heater, Halogen heater, Quartz Heater and wall hung fan heater that resembles like a mini ac unit.
The Baltra BTH 125 and BTH 104 Baltra Quartz Flame Heater are expected to retail for between Rs 1,000 and Rs 1,100, according to the company. Additionally, Baltra Pearl PTC BTH 115, a wall mount model is priced at Rs 5,000. Heaters ranging in price from Rs 1,000 to Rs 5,000 will be available to the consumers.
CG Room Heaters
Similarly, CG Digital has begun marketing and delivering all of the cold-weather supplies needed. There are just a few warmers in stock at this time. According to a statement from the company, new heaters will be available in the market within this month soon.
For cold weather, the company offers gas room heaters, quartz heaters, electric heaters, fan heaters, halogen and room heaters from the company. However, the corporation doesn't yet have all of the heaters on sale. In the present situation, the company solely sells Kent halogen heaters and carbon heaters. The price ranges from Rs 2,100 to Rs 3,100.
Kent Halogen Heater – KHH0133 – NPR 2200
Kent Halogen Heater – KHH0128 – NPR 2130
CG Carbon Heater – CGCH90N04 – NPR 3710
CG Halogen Heater – CGHH12J04 – NPR 3260
CG CG Heat Converter – CGEH01 – NPR 3860
CG Halogen Heater – CGHH16C05 – NPR 3900
CG Halogen Heater – CGHH12B05 – NPR 3800
CG Halogen Heater – CGHH12A05 – NPR 4890
CG Gas Room Heater – CGGH03ERA – NPR 12,400
CG Oil Radiator Heater – 13 Fin – CGOFR1301F – NPR 13,010
CG Oil Radiator Heater – 11 Fin – CGOFR1101F – NPR 11,900
Black + Decker 2000W Horizontal Fan Heater – HX230-B5 – NPR 5280
Black + Decker 2000W Vertical Fan Heater – HX310-B5 – NPR 4840
Black + Decker Oil Radiator Heater – 13 Fin – Fan Forced – OR013FD-B5 – NPR 21,690
Black + Decker Oil Radiator Heater – 11 Fin – Fan Forced – OR011FD-B5 – NPR 19,800
Wega Room Heaters
Wega also provides a variety of heaters to choose from. Currently, the firm has 15 different types of heaters in stock. The pricing of the heater and fan heater is said to range from Rs 700 to Rs 4500, according to the company. Additionally, the company provides a one-year guarantee on various heaters on the market. The price and type of product, according to the business, varies.
Wega Quartz Heater 800W WQ 801 – NPR 700
Wega 5 Quartz Trolley Heater W-2500 – NPR 4700
Wega GEF1101 3in1 – Fan Blower Heater/ Quartz Heater/ Gas Heater – NPR 9890
ARITA /WEGA Quartz Trolly Heater 5 heating elements A-2500 (1 year waranty) – NPR4800
Wega Trolley Heater (W-2500) – NPR 4500
Wega Gas+Electric Heater – NPR 8800
Wega WF1102 Wall Mounted Fan Heater(2000Watt) 1 Year Warrenty – NPR 3999
Wega 3 Rod Electric Halogen Heater 1200 Watts – NPR 1880
Wega Heavy 3 Rod Heating Halogen Heater – W-754 – NPR 2950
Wega Heater Carbon Fiber(2 Year Warranty) – NPR 3999
Wega Halogen Heater 1200 Watt W-753 – NPR 2070
Electromax Heater
The price of various heaters ranges from Rs 9 to Rs 5,000, according to the company. The company claims to have a wide variety of heaters for sale. Customers may get mountain fan heaters and other types of heaters from the company.
ElectroMax 2 Rod Quartz Heater – NPR 799
ElectroMax Two Rod Heater White 800W With Portable Handle – NPR 999
Electromax Emx 910 Fan Heater – NPR 1200
Electromax Wall Heater/Air Cooler With Remote Control – NPR 5000
Electromax 3 Rod Electronic Heater(1200 Watt) – NPR 1890
ElectroMax 2 Rod Quartz Heater – NPR 770
Electromax 3 Rod Halogen Heater(1200 Watt) – NPR 1890
Electromax Fan Heater 2000 Watts Hot/ Cold – NPR 1099
Electromax 360 Degree Rotating Fan Heater EMX-911 2000W – NPR 1700
Electromax 3 Rod Electronic Halogen Heater -NPR 2800