Ruru Hydro IPO results out now – How to check ?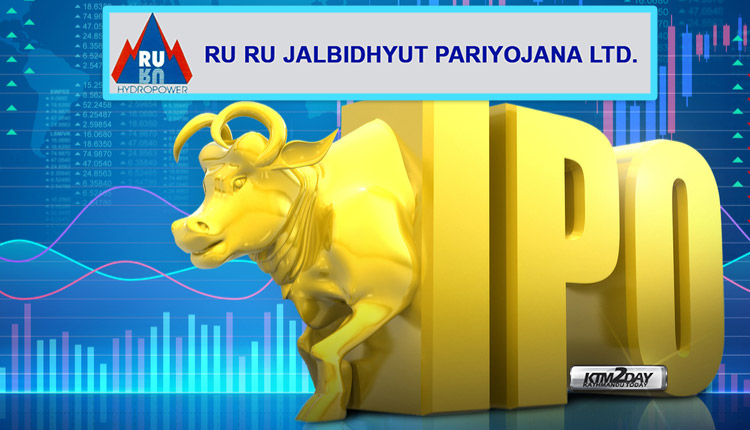 The IPO recently launched by the Ru Ru Hydropower Project has been distributed today at the NMB Capital office in Nagpokhari at 8.30 am.
A total of 37,916 people have received the primary shares issued by the company to the public.
According to NMB Capital, the company's share issue and sale manager, only 37,916 applicants received shares in the allotment results following the distribution of securities directive 2074.
According to NMB Capital, out of a total of 1,683,121 applications, there was a huge demand for 235,46,440 shares. Out of which 8,535 applications have been rejected while the remaining 1.5 million 90 thousand 896 applications have been approved.
Out of the approved applications, shares have been distributed to 37,916 people equally at a minimum rate of 10 shares per person, according to Capital. In other words, lucky 37 thousand 916 applicants have received 10 shares of the company.
During the allotment, there was 7 shares remaining which was again distributed through lucky draw. So according to the final results 7 people have received 11 shares while 39,909 people have 10 shares each.
RuRu Hydro had issued a total of 47,706 primary shares (IPOs) at the rate of Rs 120 per share by adding Rs 20 to the face value of Rs 100 per share from Chaitra 20–24.
The company had secured 20,385 shares for the collective investment fund and 8,154 shares for it's  employees out of the total issued shares and demanded applications from the general investors for 379,167 shares. The general public had applied for 62.10 times more than the shares issued by the company.
How to check the IPO result ?
According to NMB Capital, the IPO results can be viewed today only after 3 pm.
It can be viewed from CDSC website(https://iporesult.cdsc.com.np/), NMB Capital's website and using MeroShare app .