Sajha Yatayat's upcoming electric buses will be disabled friendly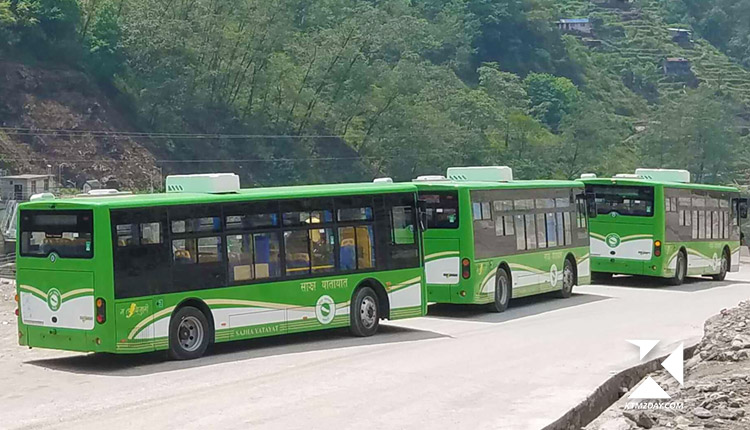 Sajha Yatayat is bringing a disability-friendly electric bus to Nepal for testing. The bus has been modified to make it easier for those with disabilities to get on and off.
Three Sajha buses will be sent to Nepal for the purpose of testing. Customs officials have now inspected these buses. In a few days, these buses will arrive in Kathmandu.
An official from the joint transportation cooperative estimates that the buses can travel 200 kilometers on a single charge. Discussions will be held on introducing other buses after testing on various routes in Kathmandu Valley.
As of September 8, the company has agreed to purchase 40 buses from China's CHTC Kinwing (Nanjin) Automobile Company Limited. As part of the agreement, the comapny will supply electric buses along with the necessary charger and provide maintenance for a period of five years.
A total of US$3,738,550 will be allocated by Sajha Yatayat for the purchase of 40 electric buses and 20 chargers.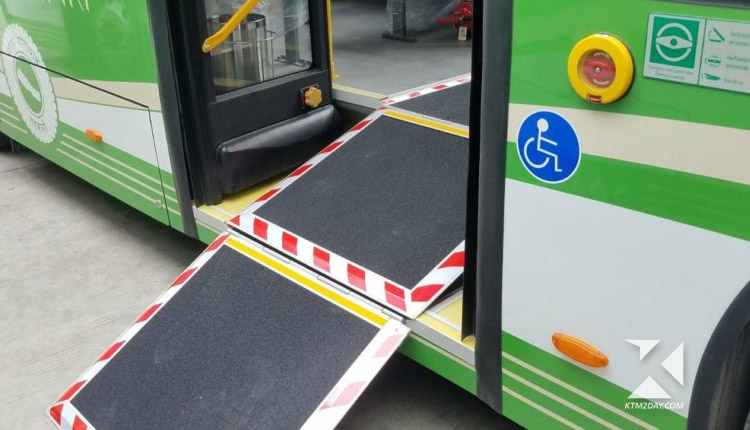 Additionally, for the purpose of maintenance and training of staffs ,the company will spend Nepali Rs 6,73,65,553 as part of the deal.
According to the international bidding called by the organization last April, after evaluating the bids submitted by nine companies, all the technical 'specifications' were met and the proposal of the company which had offered the lowest price was approved.
People with disabilities will be able to use the 26-seat capacity buses. These buses can carry up to 42 passengers and go more than 200 kilometres once they've been charged.