Singati Hydro IPO gets oversubscribed by 9 times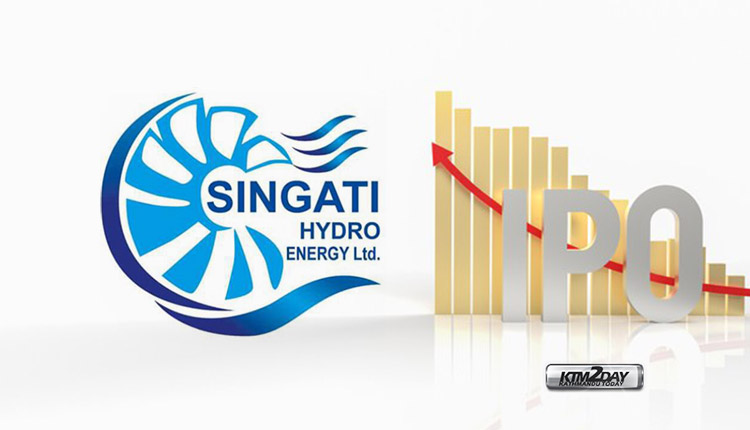 As many as 1.6 million people have applied for the IPO of Singati Hydro Energy Limited till Tuesday.
According to securities Sales Manager Mega Capital's Markets Limited, 1,624,483 applications have been received for the IPO. From those applications, a total of 2.45 billion 16 lakh 66 thousand rupees has been collected for the purchase of 24.5 million 16 thousand 600 units of share. In this regard, the number of applications for this IPO is 9.09 times more than the demand.
The company had issued a total of 2.9 million IPOs at a face value of Rs 100. Out of which, 2 percent or 58,000 shares have been reserved for employees, while 5 percent has been allocated to 145,000 collective investment funds. The general public has applied for the remaining 26 lakh 97 thousand units of shares.
The Nepal Securities Board (SEBON) had given permission to Singati Hydro to issue a total of 4.35 million IPO shares for the project-affected and the public on December 6. In the first phase, the company had issued IPO worth Rs. 145 million for the residents of Bigu and Kalinchok villages of Dolakha district from January 17 to Feb 15.
The IPO is equivalent to 30 percent of the company's paid-up capital. After the IPO sale, the company's paid-up capital will reach Rs 1.45 billion.