Sony's electric car Vision-S will be tested on the streets of Tokyo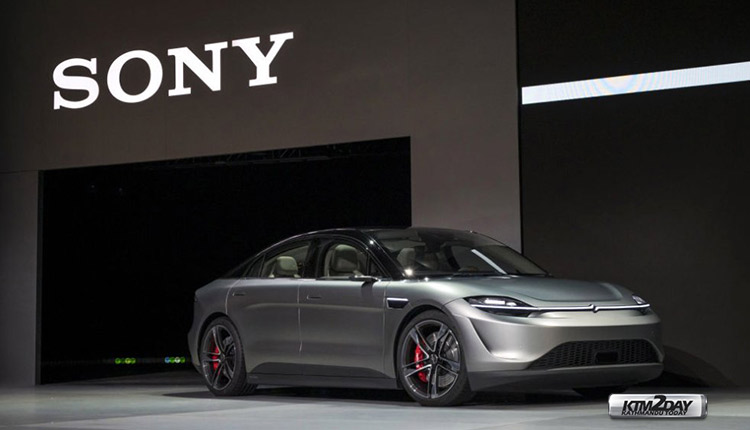 Presented at CES 2020, the vehicle has 33 sensors that allow autonomous driving, in addition to other features, such as recognition of people and objects inside and outside the car.
One of the biggest surprises at CES 2020 was the announcement of Vision-S , the electric sedan developed by Sony . But after a few months without news, the company announced on Wednesday (29) that the vehicle will be tested on public roads later this year.
"The Vision-S prototype arrived in Tokyo to improve our detection and audio technologies", says the caption of the video released by the company. After CES 2020, the model was transported from Las Vegas to Graz, Austria, where the development of the vehicle followed in partnership with Bosch, Continental, Genetex, Nvidia and Magna.

The Vision-S has two 200 kW engines (one on each axis), which can take you from 0 to 100 km / h in 4.8 seconds. A set of 33 sensors makes the vehicle aware of its surroundings, including CMOS (image) and ToF (distance) sensors to detect people and objects both inside and outside the car.
The vehicle has level 2 autonomous steering, which means that the vehicle can control steering, acceleration and braking, but needs a driver at the wheel to take control, if necessary. For obstacle detection, which will be the main test object in Tokyo, Vision-S uses a solid state LiDAR (Laser radar), which dispenses with the traditional "tower" on the vehicle's roof and allows it to map its surroundings, avoid collisions and maintaining a safe distance and speed in relation to other vehicles.
Inside, the main highlight of the Vision-S is a panoramic screen on the dashboard, which works like rear view mirrors, houses instruments and displays navigation information and controls the entertainment system. The sound comes from speakers built into each seat, equipped with "360 reality audio" technology.