TikTok restaurants to serve viral food recipes through online delivery in the US market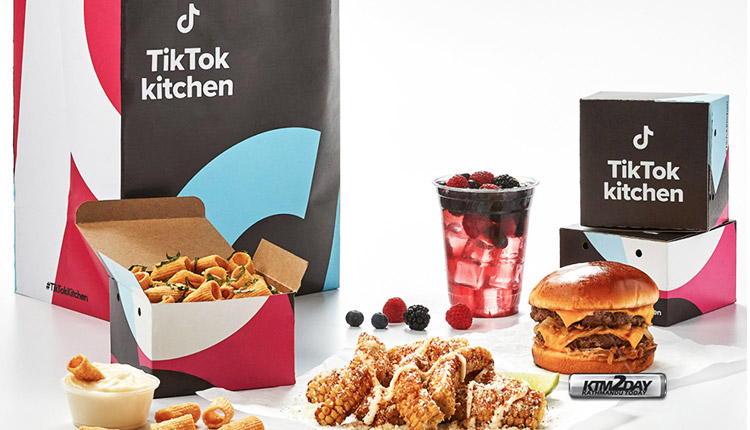 In preparation for the debut of a new service, TikTok plans to turn its famous culinary videos into genuine meals that you can purchase and eat. According to Bloomberg, the social app is teaming with Virtual Dining Concepts and Grubhub to open "TikTok Kitchen" delivery-only restaurants across the United States next year.
Using the most popular TikTok food uploads as inspiration, the restaurants' menus will be based on Grubhub orders. To begin delivering food in March, TikTok aims to open 300 restaurants and plans to open more than 1,000 by the end of the year.
Menu items such as baked feta pasta, a smash burger, corn ribs and spaghetti chips will be on the inaugural menu. In 2021, Google announced that baked feta was the most-searched food of the year, following its massive success on TikTok.
New recipes that have gone viral will be added to the menus on a quarterly basis going forward. It's not clear if TikTok will make some of its most popular items, such as the baked feta spaghetti, permanent choices on the menu.
There will be a lot of attention paid to meals created by TikTok and their creators, according to TechCrunch.
'Proceeds from TikTok Kitchen sales will go to both support and encourage and enable other creators to express themselves on the platform in keeping with TikTok's objective to inspire creativity and offer joy to its users,' TikTok said in a news release.
That being said, the firm said this was more of an effort for the brand's fans, rather than TikTok's foray into the restaurant industry. That suggests that the corporation sees this as more of a short-term marketing campaign than a long-term business opportunity.
There was no mention of how long this "campaign" would last, or how the menu items would be picked and refreshed, by TikTok.
Virtual Dining Concepts was founded in 2018 and operates various delivery-only ghost restaurants, including MrBeast Burger, Guy Fieri, Steve Harvey, Mariah Carey, Tyga, and many more renowned celebs. Barstool Sports is also a sponsor of the company. Funding for further technology, corporate infrastructure, and marketing and customer support were the stated goals of Virtual Dining Concepts' $20 million Series A round of funding in October.
There are a number of popular food trends that can be seen on TikTok that are frequently shared on other social media sites, such as Twitter, Instagram and even Facebook. According to the app's latest cooperation, the company is hoping to take advantage of the app's growing popularity in order to enhance the profile both of its brand as well as of its authors.