U.S. Space Force's X-37B unmanned space plane creates record by spending 908 days in orbit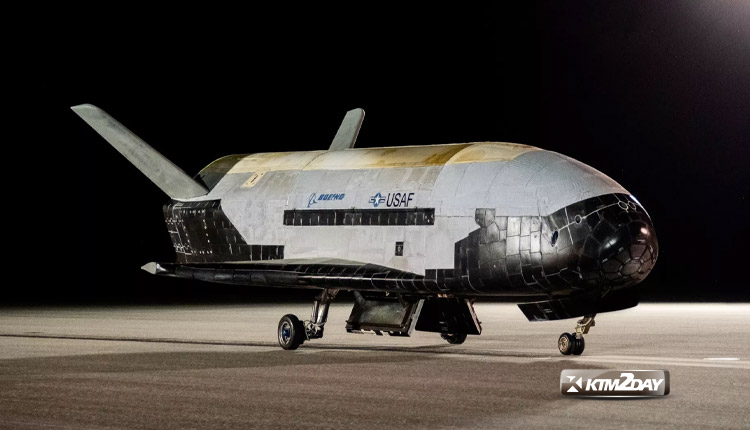 With its November 12 arrival at Florida's Kennedy Space Center spaceport, Boeing's unmanned X-37B spaceplane for the United States Space Force successfully concluded its sixth mission.
The spacecraft extended the previous orbital record to 908 days. It took the X-37B 780 days to set the previous record, which it also holds.
The X-37B was on its sixth flight (Orbital Test Vehicle 6, OTV 6). On May 17, 2020, an Atlas 5 rocket owned by United Launch Alliance sent the spacecraft into orbit. The U.S. Air Force's Office of Operational Capabilities and the U.S. Space Force both operate the X-37B spaceplane.
For ten years, the X-37B missions were kept under wraps by the United States Air Force; nevertheless, the United States Space Force is making the most of any chance it gets to brag about its success with the project now.
Boeing X-37B spaceplanes are widely believed to number two in the US Space Force's arsenal. Originally intended for flights of 270 days, their duration has been greatly extended since the maiden trip in 2010. Spaceplanes, for two, have flown six missions so far.
When the OTV 6 mission took flight, it was the first time the spacecraft had a service module, which allowed for the insertion of new experiments.
The X-37B spaceplane, developed by Boeing for the United States Space Force, is a "test platform" for studying how various technologies and gadgets perform in microgravity.
Almost all of the X-37B's payloads and experiments, as well as flight data, are secret. For instance, the U.S. Space Force does not declare when the next OTV mission will end, and it does not disclose the X-37B's orbit.
The OTV 6 mission reportedly included testing of the US Navy Research Laboratory's photoelectric radio frequency antenna module, which is intended to convert solar energy into microwaves for later transmission to Earth.
Several NASA experiments were also carried out during the voyage. Scientists evaluated the durability of thermoregulatory coatings, printed electronic materials, and radiation protective coatings as part of the Materials Exposure and Technology Innovation in Space 2 (METIS-2) project.
One other NASA study looked at how seeds fared after being in space for an extended period of time.