Ultraviolette F77 Electric Sport Launched with 307 km range, 3 variants available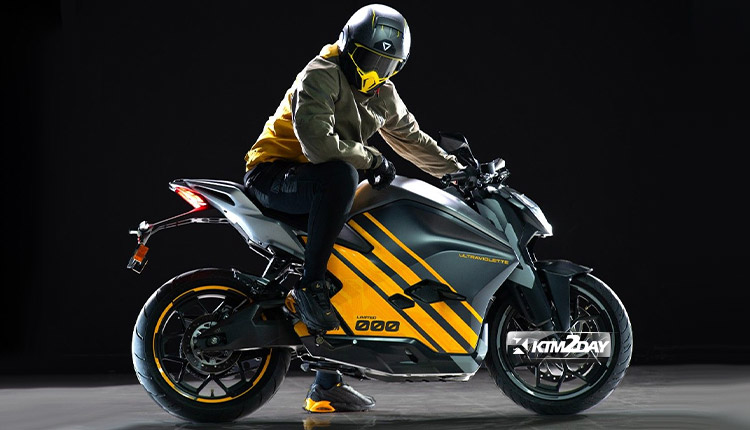 Ultraviolette, a startup that specializes on electric two-wheelers, has introduced their F77 electric sportbike to the Indian market. The electric bike has a range of up to 307 kilometers on a single charge (IDC).
The Ultraviolette F77 has been on display for a while, but it has now been released in India with a price tag of Rs. 3.8 lakh (about $5,400).
The company claims that the three available F77 models —Airstrike, Shadow, and Laser—each represent a unique individuality and character.
The Gen2 F77, which now features a 10.5 kWh fixed battery and boasts a capacity increase of 2.5 times, has the biggest battery capacity of any electric two-wheeler in the country. On October 23, 2022, a deposit of Rs. 10,000 was required to reserve a F77.
Ultraviolette claims to have made several improvements to the underlying battery architecture.
In order to maximize capacity, the company upgraded from its former 18,650 format to a newer 21,700 one. The battery pack has also been upgraded with an aluminum case, and it now weighs a hefty 50 kilograms.
Unlike the current stationary unit, the previous generation's three battery packs were removable and easily swappable.
The various F77 models each have their own unique set of features and operating parameters. The information is laid out in the table down below. The two available motorbike chargers from the company provide 36 km/h and 70 km/h of charging speed, respectively.
| | | | |
| --- | --- | --- | --- |
| Specifications | F77  | F77 Recon | F77 Limited Edition |
| Max Power | 27 kW (36.2 hp) | 29 kW (38.9 hp) | 30.2 kW (40.2 hp) |
| Peak Torque | 85 Nm | 95 Nm | 100 Nm |
| Top Speed | 142 kmph | 147 kmph | 152 kmph |
| Range (IDC) | 206 km | 307 km | 307 km |
| Regen Braking | 3 levels | 3 levels | 3 levels |
| Riding Modes | Glide, Combat, Ballistic | Glide, Combat, Ballistic | Glide, Combat, Ballistic |
| Price (ex-showroom) | Rs. 3.8 lakh | Rs. 4.55 lakh | Rs. 5.5 lakh |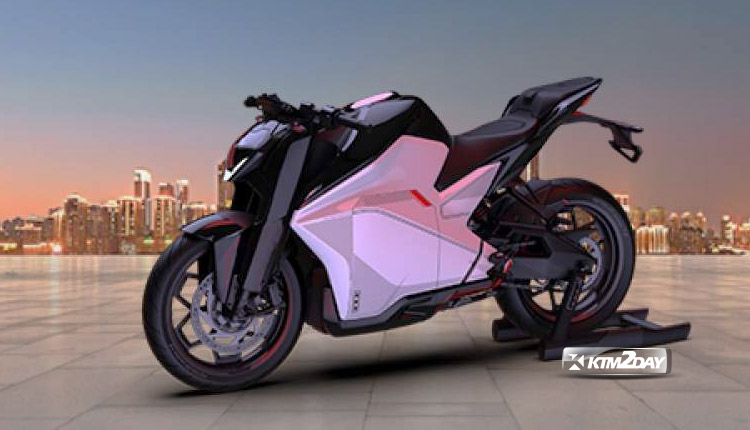 The bike looks cool and cutting edge and futuristic thanks to all the creases and slashes all over it. It tells a lot about the quality of the design since Ultraviolette claims there are no exposed screws or bolts anywhere on the motorcycle.
In addition to the standard F77 design, the firm also provides a unique light for this model.
Ultraviolette claims that the F77 has been put through thousands of kilometers of testing, including many hours in the virtual world and on the dyno.
The battery has been subjected to both conventional and accelerated aging and thermal stress testing by the manufacturer.
The F77 is equipped with a wide variety of cutting-edge hardware and software, including dual-channel ABS, an adaptable suspension, several drive modes (including Glide, Combat, and Ballistic), and regenerative braking, to mention a few.
Ultraviolette has put the F77 through its paces over the past year, putting it through the wringer in all sorts of climates and terrains across the country.
Price
The F77, with its updated frame, swingarm, and custom-built battery, was on display at Ultraviolette. The base pricing of the F77 is Rs. 3.8 lakh (ex-showroom), while the F77 Recon is Rs. 4.55 lakh.
The production of the F77 will be strictly limited to 77 units. To ensure their uniqueness, these models will be assigned serial numbers between 001 and 077.
The special edition model costs 5.5 million rupees in the Indian market (ex-showroom).