Vianet introduces Minipack offer, 75 Mbps internet and ViaTV for Rs 800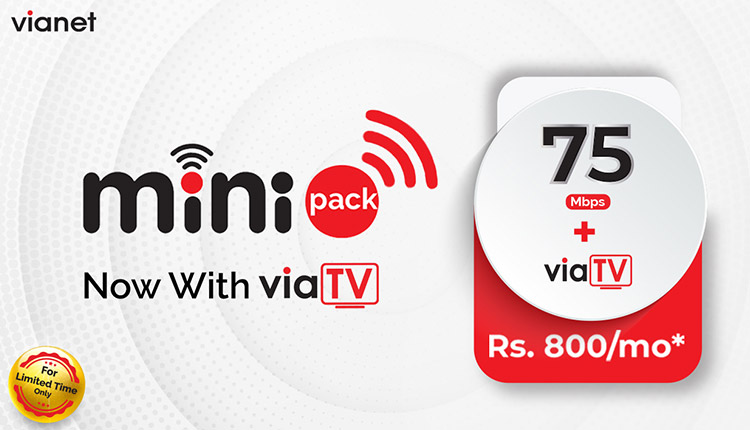 Vianet has launched a new offer of mini packs including ViaTV. Customers will now get a free subscription along with a monthly subscription to the 75 Mbps internet package for Rs 800.
Vianet stated that the plan is aimed at customers who want quality internet service at affordable prices.
With the plan, customers will be able to take advantage of both high speed internet as well as entertainment channels
Through ViaTV, customers can watch more than 175 channels, movies and TV series.
Earlier, Vianet had offered 75 Mbps high speed internet, free Ncell SIM and 48 GB mobile data in the mini pack offer.