Vivo S7 5G will be the slimmest 5G phone, launching next week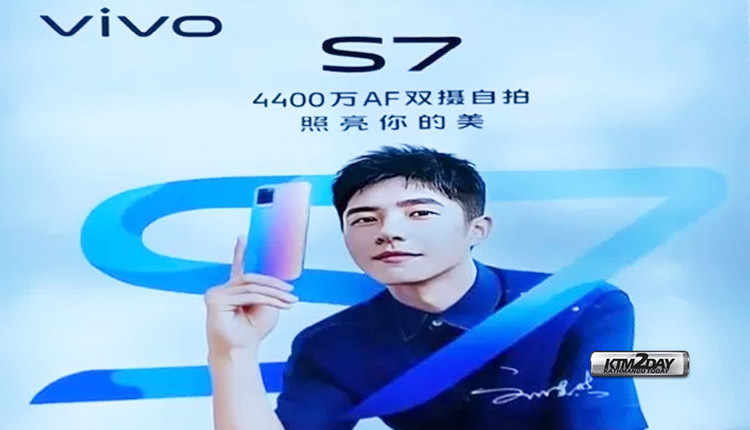 Vivo launched the Vivo S6 5G smartphone aimed at selfie fans in March. In just two months, sales exceeded 1 million devices. Now the manufacturer has confirmed that it's successor Vivo S7 5G will be unveiled next week.
Images of the smartphone have already appeared on the web, so we have a complete information of its design. In addition, the manufacturer published a video in which we are shown the smartphone in profile, hinting at a very thin body. We wouldn't be surprised if Vivo advertises the device as the thinnest 5th generation smartphone.
Vivo S7 5G received a small bang in the central upper part of the display, as well as a rectangular block design for the main camera. Earlier it was reported that the smartphone will receive a front camera with a main image sensor from Samsung GH1 with a resolution of 44 megapixels. It will be assisted by an 8MP Hi846 sensor from Hynix.
Presumably, the main camera will feature image sensors with a resolution of 64, 8 and 13 megapixels. The Vivo S7 5G can be equipped with a 6.43-inch S-AMOLED Full HD + display with a built-in fingerprint sensor. The device is expected to be equipped with Snapdragon 765G.
The company will be accepting pre-orders for the Vivo S7 5G from August 3.