Vu Premium 32 Smart TV with 20W Speakers, Dolby Audio Launched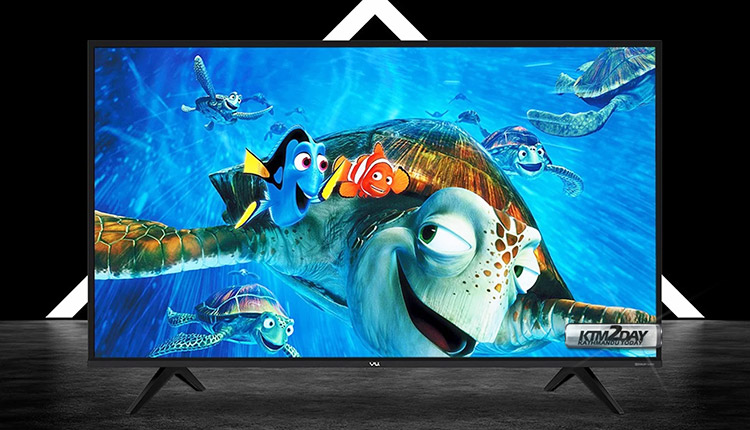 The Vu Premium 32 Smart TV is the company's newest television offering in India. A 64-bit quad-core processor powers the new Vu television, which comes in a single 32-inch size choice.
The Vu Premium 32 Smart TV has a 60Hz refresh rate and a peak brightness of 500 nits. The new model has two speakers with a total power of 20 watts and Dolby Audio compatibility.
It also includes DTS TruSurround audio technology. The Linux operating system powers the Vu TV. OTT keys are available on Vu's Smart Remote, and the Smart TV enables discovery and launch (DIAL) from YouTube and Netflix, allowing users to launch media apps to the TV from their primary devices.
Also Check : LED TVs Price in Nepal 2022
Specifications and features of Vu Premium 32 Smart TV
The 32-inch (1,366×768 pixels) Vu Premium 32 Smart TV has a 178-degree viewing angle, 60Hz refresh rate, and up to 300 nits of brightness. It boasts a frameless design and an Adaptive Contrast feature, which is intended to improve the details and contrast of on-screen photos by darkening dark sections and lightening light areas.
A 64-bit quad-core processor with a Mali-470 GPU powers the latest Vu smart TV. It has 1GB of RAM and 4GB of internal storage, according to the specifications. The TV is powered by the Linux operating system.
The new Vu Premium 32 Smart TV includes 20W speakers with Dolby Audio compatibility, as previously reported. It contains DTS TruSurround technology, which ensures that the speakers provide a good surround sound experience.
External sound systems are supported by the TV, and users can connect extra devices via the Audio Return Channel (ARC), optical, or Aux inputs. Wi-Fi IEEE 802.11b/g/n with single-band 2.4GHz capability, two USB ports, two HDMI ports, an AV input, and an audio jack are among the Smart TV's other networking options.
The Vu Premium 32 Smart TV offers an audio-only mode that allows you to listen to music without seeing anything.
The Vu Premium 32 Smart TV comes with an IR remote with OTT keys for rapid access to Netflix, YouTube, Prime Video, YouTube Music, Browser, applications, and the Internet browser.
It also supports the DIAL from YouTube and Netflix, which allows users to open media apps from their smartphone or tablet directly onto the TV.
Screen mirroring with Vu AnyView Cast support is another smart tv capability. The TV also offers a Cinema Night Mode that allows viewers to watch contents in low light comfortably.
Vu claims to be using a micro-prism array and an LED to improve the device's brightness while consuming the least amount of energy possible. It is estimated to have a total operational time of more than 50,000 hours.
Without the stand, the Vu Premium 32 Smart TV measures 717x428x86mm and weighs 3.6 kg.
 Vu Premium 32 Smart TV in India
The new Vu Premium 32 Smart TV is available in India for INR. 14,999 on Amazon India and Flipkart. The Smart TV comes with a one-year domestic warranty from Vu.