Xiaomi starts Android 11 Mi Pilot program for the Mi 10, Mi 10 Pro and Poco F2 Pro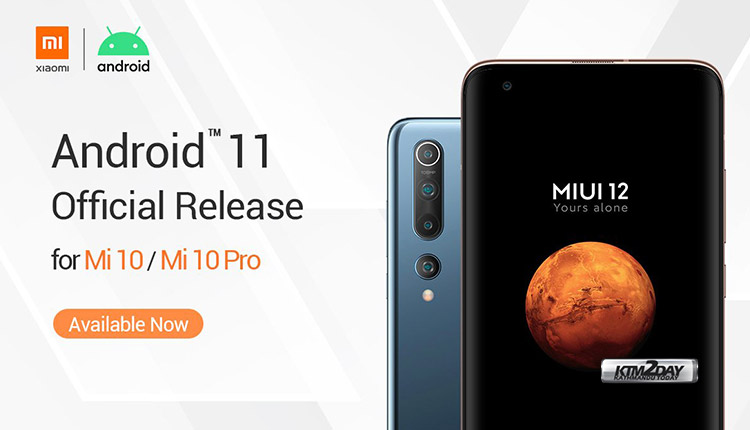 Xiaomi has begun recruiting users interested in testing Google's new Android 11 that already embodies the latest version of MIUI 11 on their Xiaomi phones. The version is stable and the number of vacancies is limited.
The company has begun a pilot program in which it will be possible to use the MIUI Global Beta ROM, available for Xiaomi Mi 10 (global version), Xiaomi Mi 10 Pro (global version) and Pocophone F2 Pro (global version) phones.
The announcement was recently published on the official forum of the Xiaomi community, as well as on social networks and other channels of the Chinese manufacturer. There, the team learns that the pilot program aims to test an already stable version, the Global Stable Beta ROM.
Once users register, and can do so until September 9, the update will arrive via OTA (over the air) for their Xiaomi phones. They will then be able to share their opinions via the Telegram channel created for this purpose.
It is worth noting that this testing program will be available to a very few users. In fact, the application deadline is extremely short, aiming to capture only the most enthusiastic users who are eager to help in the testing process.
As is typical with Xiaomi's Mi Pilot program, there are a few stipulations:
The enlisted device must be logged in
Enlisters must have access to debugging and flash tools
Enlisters must be willing to work with the dev team to sort bugs out
Enlisters must be willing to deal with defecting updates and buggy build, with the technical know-how required for device flashing.
It's safe to say that this program isn't for the average user. If you need an Android 11 update that works without issues, you'd be much better off waiting for the stable rollout that should begin in a few months.
The deadline for application ends tonight (Sept 9) for owners of Mi 10, Mi 10 Pro and Poco F2 Pro users. More information can be accessed from this page .