Increase in Chinese tourists arrivals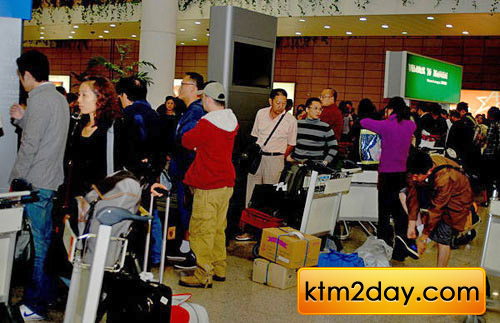 The number of Chinese tourists used to be negligible a decade ago. But today, China is the second largest tourist generating country for Nepal after India.
Arrivals from China have been growing significantly over the years after China included Nepal in its Approved Destination Status (ADS), following a ministerial agreement in 2001, and increasing air connectivity between the two countries.
"Despite significant rise in arrivals in recent years, Nepal has yet to cater to welcome big spending Chinese tourists," says Kashi Raj Bhandari, director-research, planning and monitoring at Nepal Tourism Board.
According to China Daily, a total of 48.55 million Chinese were expected to travel in outbound destinations in 2009.
Bhandari said expensive tour packages along with high airfare have hindered further growth in arrivals from China.
A Chinese tourist has to buy a package in the range of $800 to 1000 to Nepal which is almost similar to the expenses that they incur while visiting Europe or America.
"Many Chinese tourists prefer to go to other destinations because of the price factor," Bhandari informed.
Three Chinese carriers – China Southern, China Eastern and Air China – link Chinese cities with Kathmandu. But no Nepali carrier links Kathmandu with Chinese cities.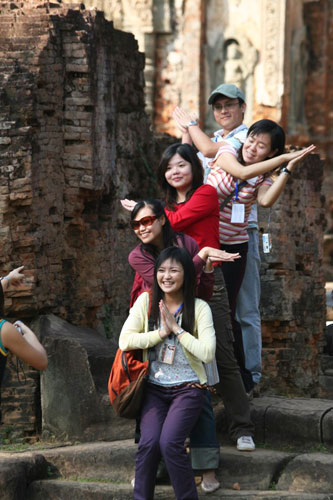 "Our biggest hindrance is high package cost. We need to strengthen our national flag carrier – Nepal Airlines Corporation – to do away with this hindrance," Bhandari suggested.
Apart from air route, a significant number of Chinese visitors enter Nepal via roads mainly through the Tatopani entry point.
As per the rule of Chinese government, outbound Chinese tourists, other than those with business motives, can only travel in groups. With the boom in Chinese economy in recent years, the average spending of Chinese national is increasing significantly. Nepali tourism entrepreneurs are trying to tap this. Chinese people mostly travel during Chinese New Year in February and a long holiday in October.
Bishwesh Shrestha, executive director of C & K Travel and Tours, said around 10 Nepali travel agencies are actively involved in handling Chinese tourists. "There are three types of Chinese tourists as per their purpose of visit – those coming for city tours, pilgrimage and youngsters who come for short hiking and trekking," Shrestha informed.
Nepali entrepreneurs mostly offer seven-day package to Chinese tourists. Shrestha´s company alone handled over 2,000 Chinese visitors in 2009.
"We need infrastructure to tap the Chinese market. They have their own preference on cuisines and they like to speak their own language even in foreign countries," Shrestha said, adding, "We already have excellent Chinese restaurants here." But he added that Nepal lacked Chinese-speaking tour guides. "It is difficult for us to arrange Chinese-speaking tour guides in peak seasons," he said.
According to Bhandari, Nepal can easily attract Chinese visitors from Beijing and its suburbs, Tianjin, Shanghai, Nianjin, Suzo, Guangzhou and Chengdu by offering competitive packages.
(Source:Republica)