Coca-Cola set to expand it's market in Nepal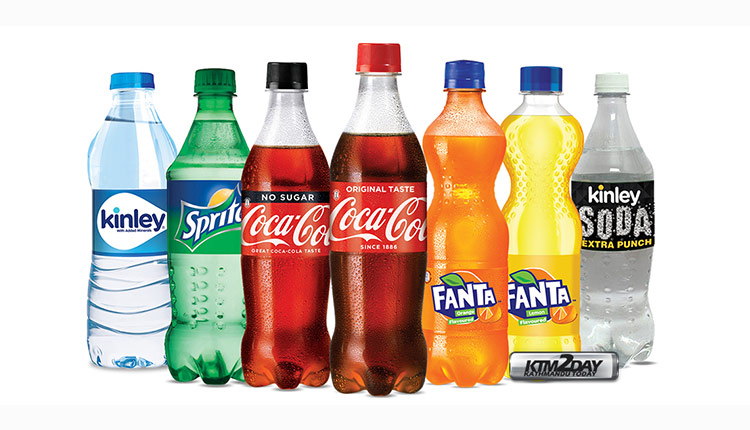 Bottlers Nepal Limited, the sole bottler of multinational brand Coca Cola in Nepal, has announced to invest $10 million in the next three years for expanding its bottling plant and introducing Kinley brand of mineral water.
Saumindra Bhattacharya, managing director of Bottlers Nepal, hinted that the amount would be spent to modernize bottling plants in Kathmandu and Bharatpur.
He also informed that the company will soon start manufacturing Kinley brand of mineral water following standards prescribed by World Health Organisation (WHO).
Bottlers Nepal enjoyed 20 percent growth in 2009. "We have managed to record double digit compounded annual growth rates in the past five years," Bhattacharya added.
Coca Cola Sabco Limited has invested more than $45 million in the last five years. The company is annually producing one million bottles of carbonated soft drinks.
"We have worked out a big and ambitious plan for Nepal," Bhattacharya said, adding that they will continue to increase their investment in the future as well. He, however, refused to divulge the company´s strategies and plans to strengthen its presence in the market.
Coca Cola enjoys 67.8 percent share in Nepal´s carbonated soft drinks market, according to ACNeilsen, a global marketing research firm. The multinational brand valued at $70 billion has presence in 200 countries.
Bhattacharya said the stiff competition in the market is helping strengthen the carbonated soft drink giant´s presence in the market. He, however, said power cuts and poor infrastructure are the major constraints in the company´s expansion plan.

Bottlers Nepal is in the front line when it comes to Corporate Social Responsibility (CSR), Bhattacharya said. The company has been supporting UN Habitat for potable water project and is actively involved in programs organized to commemorated World Health Day and World Environment Day. It is also helping build schools in different places across the country.
The company is directly employing 470 persons and providing indirect employment to as many as 30,000 persons.
"Country of the Year" Award
Bottlers Nepal has been honored with ´Country of the Year´ award in the Coca Cola Sabco conference held recently in Colombo, Sri Lanka. The conference saw the participation of Coca Cola bottlers from Africa and Asia.
"Bottlers Nepal was adjudged the best bottler on the basis of criteria including production, distribution, sales, CSR and quality assurance," the company said in a statement.