Buddha Air introduces ATR-72 aircraft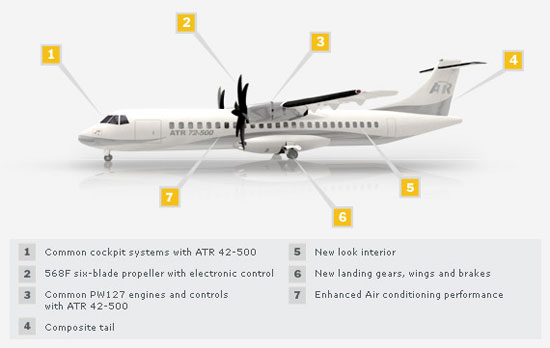 With a view to expanding its services, Buddha Air, a leading domestic airline company, has added an ATR 72-500 aircraft to its fleet. The new aircraft landed at the Tribhuvan International Airport (TIA) on Sunday, flying from Abu Dhabi to Kathmandu via Ahmedabad in India.
The ATR 72 is a twin-turboprop built by French-Italian aircraft manufacturer ATR and seats up to 70 passengers in a single-class configuration. With the arrival of the ATR 72, Buddha Air has a fleet of nine aircraft. The airline plans to add one more ATR 72 next year.
Buddha Air purchased the aircraft for US$ 7.75 million with the payment to be made in instalments spread over three years.
"This aircraft features the lowest seat-mile cost in its class and has great efficiency and reliability and is technically sound," said Birendra Bahadur Basnet, managing director of the airline. With the new addition, the airline is also targeting its international operations which it plans to launch in September.
However, the new ATR 72 will initially operate on the Kathmandu-Biratnagar sector while the existing ATR 42 that flies the Kathmandu-Biratnagar sector will be used on the Bharatpur, Dhangadhi and Pokhara routes. Basnet also hinted that Budhha Air will slash fares after the arrival of the ATR 72.
"As the ATR 72 is cost effective, technically sound turboprop aircraft, it will reduce the maintenance cost and it will have a direct impact on the fares," he said.
Buddha Air that has recently spread its wings to Paro, Bhutan, will start its international operation by launching a flight from Kathmandu to Patna, Lucknow and Kolkata, all in India, in September.
"We will be launching flights to these three Indian cities simultaneously," said Basnet. The airline was scheduled to launch its flights to the Indian cities from June, however, the plan has to be postponed due to technical problems.
Buddha Air plans to operate flights to most of these destinations depending on market viability as allowed by Air Service Agrement between Nepal and India.