Proposed cross-country railway routes to be finalized soon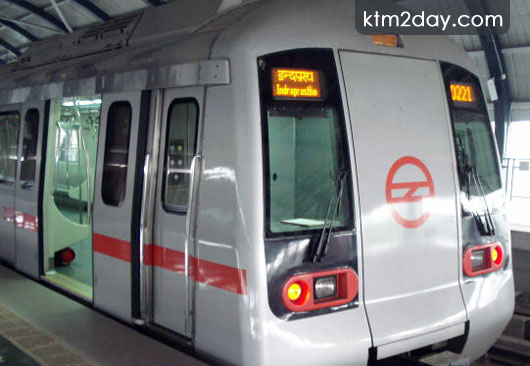 The government is preparing to make the final decision on the track alignment of the Mechi-Mahakali Electric Railway very soon. Extending over 1,100 km, the cross-country railway will link Mahendranagar in the west with Kakkarbhitta in the east.
The cabinet has already forwarded the proposal of the Ministry of Physical Planning and Works to build the electric railway to its infrastructure committee for further discussion and approval of the track alignment.
A source at the ministry said that the government was likely to approve the track connecting Gat-thachauki-Attariya-Tikapur-Koha-lpur-Bhaluwang-Butwal-Simara-Chandranigahapur-Bardibas-Lahan-Chatara or Koshi Barrage-Kakkarbhitta.
"Even though building a track through the Koshi Barrage would be easier, the cabinet may chose Chatara as the Koshi Barrage is close to India," said the source. "In the feasibility study, there are many options for the alignment of the railway track, but this route looks more reasonable."
The cabinet will also give the final shape to the proposal on connecting Kathmandu and Pokhara with an electric railway line after detailed discussions at the cabinet's infrastructure committee. The proposed 200-km railway will connect the capital with Pokhara passing through Nuwakot-Dhading-Chitwan-Gorkha-Tanahun-Kaski.
"The government is mulling building a railway station at Tokha," said the source. "Building the Kathmandu-Pokhara railway will be very expensive as around 35 percent of it will pass through tunnels."
RITES India, an undertaking of the Indian government, is preparing the final report of the feasibility study in association with Silt Consultancy, a local firm. RITES is scheduled to submit the final report on the two railway tracks to the government by July. The study report will prepare preliminary engineering designs for the electric railway, estimate the cost for tracks, bridges and overhead electrical lines, among others.
"The final report will give a clear picture on the building of the Mechi-Mahakali Electric Railway and the Kathmandu-Pokhara Electric Railway," said Purna Kadariya, secretary at the Ministry of Physical Planning. "After the report, we will be able to start building tracks section-wise based on the budget allocation."
In the initial phase, the government is mulling building the Bardibas-Butwal section as India has pledge to construct 24 km of track linking Jaleshwor-Bardibas.
India has also promised to build six sections from the Indian border to the Mechi-Mahakali Electric Railway. India has allocated a budget of Rs. 8 billion to this purpose, said the Ministry of Physical Planning.