Oman Air begins flights from Muscat-Kathmandu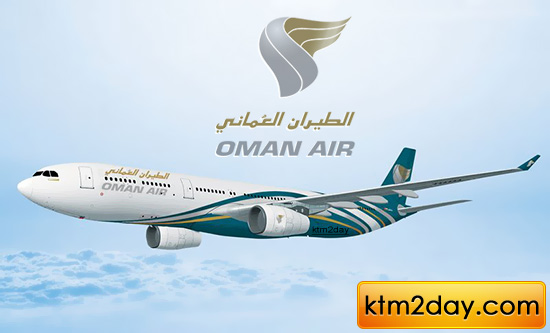 Omani ambassador to Nepal Humaid Ali Al-Mani has said that the start of Oman Air's service to Nepal as its 40th destination would boost the country's entire tourism segment.
The New Delhi-based Omani residential envoy also looks after Nepal. He was in town to present his credentials to President Dr. Ram Baran Yadav on Tuesday.
The national carrier of the Sultanate of Oman is connecting Kathmandu-Muscat from Thursday. The service is expected to bring more tourists from the Gulf along with expansion of trade and investment in Nepal.
"No doubt it will contribute to exploring tourism in Oman and Nepal also. We look to bring back more tourists from Europe and other parts of the world through Oman Air," said Ambassador Al-Mani in an exclusive interview to The Post.
Oman Air will be operating Boeing 737-700 aircraft with business and economy class seat configuration. "We are happy to start air service to Nepal and will expand our service in the near future," he said. It will provide onward connections to Abu Dhabi, Al Ain and Dubai in the UAE, the GCC and Europe.
"The start of air service will also bring together more business partners to Nepal," said Al-Mani. "It will encourage foreign investment here," he added.
Although the airline will be making its first flight on Thursday, the envoy said that official operation would start by the end of September. "This would be an ample avenue for Nepal to supply its goods to Oman and third countries and vice versa. The air link will boost business partnership, trade and tourism and people-to-people contact," he added.
The airline currently operates direct flights between Muscat and major Gulf destinations like Abu Dhabi, Bahrain, Doha, Dubai, Jeddah, Riyadh and Kuwait. In addition, Oman Air flies to 10 destinations in India — Mumbai, Chennai, Kochi, Thiruvananthapuram, Hyderabad, Delhi, Lucknow, Bangalore, Kozhikode and Jaipur.