LG launches new range of premium products in Nepal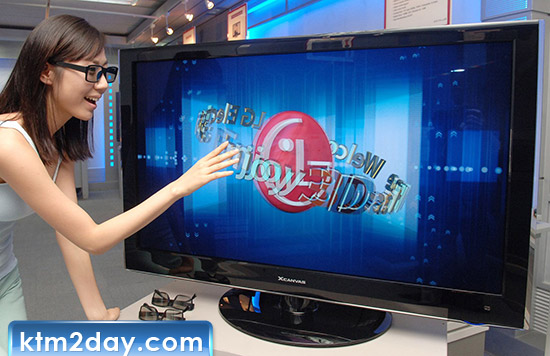 LG Electronics (LG), the market leader in consumer electronics (CE), home appliances (HA), information technology (IT) and GSM products, is celebrating 23 years of partner excellence in Nepal.
LG launched a range of premium products including 3D LED TV, LCD TVs, new range of frost-free refrigerators and audio & DVD products. The LG Full LED 3D TV series is a new type of TV and provides the ultimate in-home entertainment with better picture quality, ultra slim single layer design and more eco friendly features.
"LG 3D LED TV will take one's home entertainment experience to a whole new level," according to the company. New frost-free refrigerators come with new door design with dual colours and stylish bar handle.
"It also has important features like one-time twist ice tray, wide light egg-cum-ice tray, and extra large vegetable box with humidity controlled moist balance crisper that keeps food fresh for longer period of time," it said.
Now, LG is strongly focusing on the GSM phone market also as it expects good growth in these categories in Nepal. LG would like to play an important role in the GSM revolution in the country." We would like to offer the high technology premium models to the consumers while consolidating our presence in mass and economy models," said executive vice-president of LG Electronics Inc & managing director, LG Electronics (India) MB Shin, who visited Nepal to strengthen the partnership with Chaudhary Group (CG).
CG Elecronics in association with LG is working towards generating a strong feature rich product line-up deriving from intense consumer research and in-home observations.
LG is a global leader with more than 82,000 employees working in 81 overseas subsidiary companies in 110 countries in the world with an annual sales turnover exceeding $44.7 billion, said the company.
LG Electronics comprises four main business companies — Digital Display, Digital Media, Digital Appliances and Telecommunications Equipment & Handset Company.(Source:THT)