Gorkha Brewery assigned as Red Bull distributor for Nepal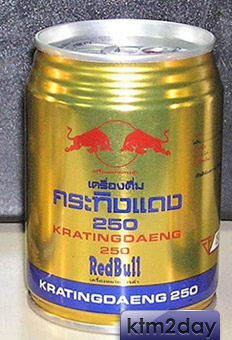 G B Marketing — a subsidiary of Gorkha Brewery (P) Ltd — has entered into an agreement with T C Pharmaceuticals Thailand for the distribution and marketing of Red Bull Energy Drink in Nepal.
"Gorkha Brewery owned G B Marketing and Red Bull brand owner T C Pharmaceuticals Thailand signed exclusive dealership accord in August," said Marketing GM, Gorkha Brewery Ashish Bista. Red Bull — one the most popular energy drink produced in Thailand and very popular in Nepal too — will now be solely imported and marketed by G B Marketing, a subsidiary of Gorkha Brewery (P) Ltd.
The energy drink market has seen a good growth in recent years with many brands too available. "However Red Bull has been the most popular," he claimed. Red Bull has been popular among youths, who are into hectic life style and require boost of energy for playing, working and partying.
"Gorkha Brewery — producer & marketer of most international brands of beer like Carlsberg, Tuborg, San Miguel and marketer of Invenio Wines — with its strong distribution network will look into the marketing and distribution aspects of Red Bull in a structured and planned manner," he said, adding, "With its dedicated and experienced team and strong distribution network, Gorkha Brewery expects to take the market of Red Bull in Nepal to new heights."
Red bull will be available in 250ml golden can with red pull off cap containing its logo seal at Rs 45.