Morang Auto Works opens JCB outlet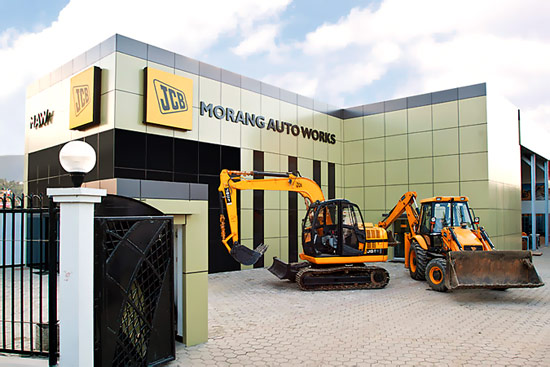 Morang Auto Works (MAW) opened JCB's new 4-bay state-of-the-art facility. MAW is the authorised dealer of JCB India Ltd, a multi-product earthmoving and construction equipment manufacturer.
"The quality and reliability offered by JCB products along with the easy availability of services and genuine spare parts make it so popular," said Vipin Sondhi, managing director and CEO of JCB India Ltd.
"The other USP of JCB equipments are the variety. We manufacture all kinds of equipments required for the construction of physical infrastructures and provide all the possible after sales services," he added.
The dealership facility located at Dhobighat, Kathmandu, is fully-equipped with international standard servicing for JCB customers to provide them with one-stop solution for sales, service and spares.
The first of its kind in Kathmandu, this facility is equipped with JCB standardised systems to provide a one-stop solution for its customers including a showroom display area. The facility will provide a complete range of products in JCB portfolio in Nepal with instant service to its customers with its total 4-bay workshop integrated with all modern tools with a separate engine and sensitive parts overhauling room.
"JCB has been pioneer in invention of different kinds of construction and excavating machineries. JCB has become synonym for the backhoe loader," informed Arjun Mirdha, VP, sales and marketing of JCB India.
"JCB is the fastest growing company in the Indian earthmoving and construction equipment industry that has 53 per cent of market share in its category. It has created history in India by selling its 100,000th machine recently," he added.
In Nepali construction equipment market, JCB's compactors and backhoe loaders have 70 per cent market share.
"We aim at selling more than 250 units of machineries in 2010-11. We have outlets in Kathmandu, Pokhara, Birgunj, Butwal, Dhangadi, Itaharai," said Vishal Agarwal, MAW's managing director.(Source:THT)