Ncell plans to spend $100 million in 2011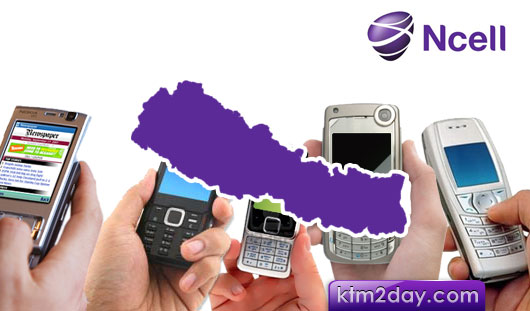 Ncell, the country's first private GSM operator, announced that it would be spending US $ 100 million (Rs 7.15 billion) in 2011.
Through aggressive marketing promotion and innovative service, Ncell is now aiming to become the No. 1 player in GSM mobile telephony in Nepal. This was spelled out loud and clear at a press meet on Thursday organised to mark the setting up of the 3G base station in the Everest Region. Lars Nyberg, the CEO and President of TeliaSonera, said the company wants to become a leading operator in each market it has its presence.
Nepal's first private GSM operator, Ncell is fastly reducing the gap between it and the market leader Nepal Telecom. "We will be a market leader by early next year," said Tero Kivisaari, the CEO of the Eurasia Region that looks after the Nepal market. Nepal Telecom's GSM mobile subscriber base is 4.01 million by the end of mid-August.
TeliaSonera that took a controlling stake in Spice Nepal Private Limited/Ncell in 2008 has already spent US $ 300 million for network expansion. And, they have valid reasons to spend in Nepal. Nepal is one of the countries in TeliaSonera's Eurasia region which is growing very strongly.
According to TeliaSonera's Interim Report (January-September 2010), in the Eurasia region, growth was the strongest in Nepal and Kazakhstan with a rise of 1.6 million and 1.3 million subscriptions to 3.4 million and 8.4 million, respectively. Nepal has recorded the highest growth in the region with a subscriber base increasing by 0.7 million in third quarters. "The strong growth trend is a result of a successful launch of a new tariff plan with the same price to all networks and the improved customer perception of Ncell since the successful rebranding," the report says.
The last two years has been remarkable for TeliaSonera and Ncell in Nepal. Not only it increased its subscriber base from 1.5 million to 3.7 million, but it also launched various services, both- premium and mass based. This year, while on the one hand it launched the luxurious BlackBerry handsets for the corporate world, it introduced the cheapest handsets at Rs 999 for the rural Nepal on the other.
Witnessing the growing market potential in data service like in other parts of the world, Ncell had launched the 3G service in mid-September and Ncell Connect, one of the fastest data services on September 30.
TeliaSonera, according to Nyberg, had decided to increase investment in Nepal in voice and data service. The fact that Ncell has been adding an average of 200,000 subscribers every month justifies its decision to come to Nepal. Nyberg's third visit to Nepal in the last 18 months shows Nepal is on TeliaSonera's high priority list.
For 2011, Ncell has big plans. It wants to increase its penetration to 90 percent from the existing 75 percent. The company is spending US $ 100 million for that. "We'll spend US $ 100 million for the network expansion," said Nyberg. "Next year, we will be adding 500 base tower stations in Nepal." As of now, it has over 1000 such stations across the country.
At a time when foreign companies are thinking twice to come to Nepal, TeliaSonera is increasing its investment in Nepal. Upendra Mahato, a local partner of Ncell, said investment by TeliaSonera in the telecom sector in Nepal clearly shows Nepal is safe for foreign investment. "TeliaSonera is a good example of this," he said.