Nepal Telecom launches Easyphone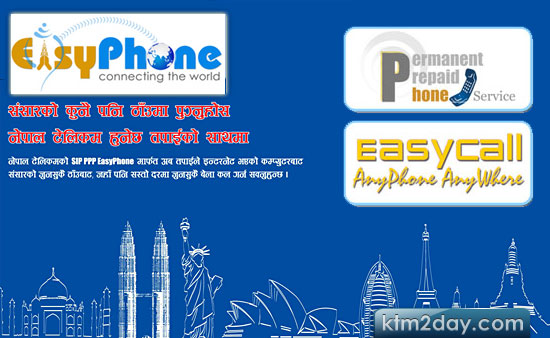 Nepal Telecom (NT) launched Softphone, based on SIP (Session Initiation Protocol) under the brand name EasyPhone. With this, subscribers can make economical Internet Protocol (IP) calls from their computer having broadband Internet connection, according to the NT.
In order to use the SIP phone, users have to fill the Permanent Prepaid Phone (PPP) registration form that costs Rs 500. Out of that amount, Rs 50 is registration charge, Rs 9 is ownership charge and remaining 441 is talk time value including Tax and VAT.
NT will provide permanent account for the users of SIP phones. The PPP account information includes the login account number and passwords for making IP calls and PPP self-care web-portal for PPP account management.
PPP accounts can be recharged using EasyCall Prepaid Calling Card (PCC), NT said. PPP account can be used from anywhere in the world, anytime to call everywhere in the world at cheap economical rates. SIP phone can also be used from mobiles with SIP capability.
Nepal Telecom has planed to offer the service from its Teku, Baneshwor, Chabahil, Jawalakhel and Gongabu branches in the initial phase.