Ncell BTS towers equipped with solar power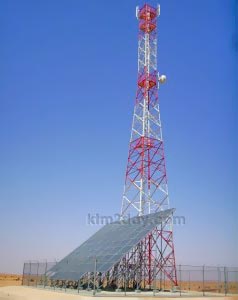 Ncell, the country's largest private GSM mobile service provider, has started using solar power to operate its Base Transceiver Station (BTS) towers under its 'Going Green' scheme.
According to the company, it launched this initiative to offer uninterrupted service to customers even during load-shedding hours. "The system provides back-up for three consecutive days," said Aigars Benders, chief technical officer of Ncell.
Ncell started providing services through BTS towers two months ago. It launched the new scheme keeping in mind increasing power shortage in the country. The company also plans to expand the scheme in rural areas.
Recently, Ncell constructed carbon towers in Kailash Hill, Makwanpur, and Ayodhya Puri, Chitwan. According to the company, carbon towers are low in weight and earthquake resistant. "Moreover, construction and operating costs of such towers are low compared to traditional towers," said Benders.
The company also declared that it will develop BTS towers as green sites henceforth. It has so far constructed 25 green sites in different places including Thari of Parsa, Bagauda of Nepalgunj, Ratanpur of Dhangadhi and Gorakcha of Sagarmatha. Of the total green sites, eight are operating without generators.
According to a source, the company will construct 50 percent of the proposed green sites within the next two years. A green site requires less energy compared to a traditional BTS tower. "A green site requires 260 watts of electricity, whereas a traditional one requires over 700 watts," said Benders. He added that the system is popular in many countries including India.
Sanju Koirala, corporate communication manager of Ncell, said the company launched this initiative because of incrising power crisis in the country. GSMA, an association of mobile phone service providers, also hailed the initiative terming it environmentally friendly.