Rapid urbanization takes its toll on valley land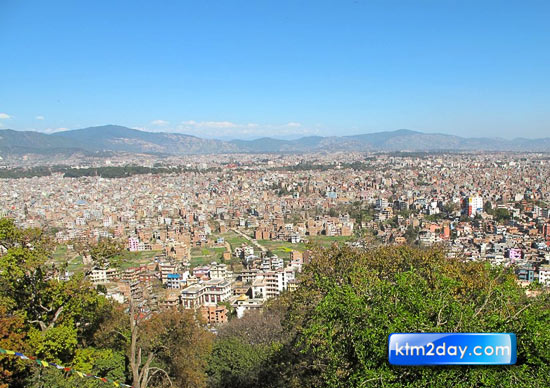 Cultivable land has been decreasing in Kathmandu Valley owing to growing population in Bhaktapur, Kathmandu and Lalitpur.
Rapidly growing urbanisation in all the three districts of Kathmandu Valley has converted tillable land into housing area, posing a big challenge to infrastructural-development.
According to District Agriculture Development Office, Bhaktpur, cultivable land has decreased sharply in the last five years in the district as a large swath of cultivable land was converted into residential area within this period. Bhaktapur had 11,101 hectors of cultivable land five years ago, but today the district has hardly 3,600 hectors of tillable land left, said Chief Agriculture Development Officer Balaram Koirala.
Tillable land is decreasing every year by around two percent in the past, but the rate has gone up substantially in the recent years, he said.
Local farmers used to produce enough food crops on their land, but today they hardly can meet their need and have to rice and floor, said a local farmer of Bhaktapur, Sanuvia Giri .
Elsewhere in the district, there is a growing tendency of selling land and construct buildings on it. The authorities concerned are blamed for this for not bringing in any policy to restrict commercial land transaction for residential purpose.
The situation in Kathmandu is dismal too. The rate of cultivable land turning into housing is growing.
Achayut Prasad Dhakal, Chief of Kathmandu Agriculture Development Office, said 18,000 hectares of cultivable land has been left in the district from 24,000 hectares this year.
Lalitpur's case is no different. Chief of Lalitpur Agriculture Development Office Lakh Bahadur KC said only 13,990 hectors of tillable land is left in the district now.
According to official records, all the three districts have a total of 49,091 hectares of cultivable land now.(Source:RSS)