Three international carriers plan to link Kathmandu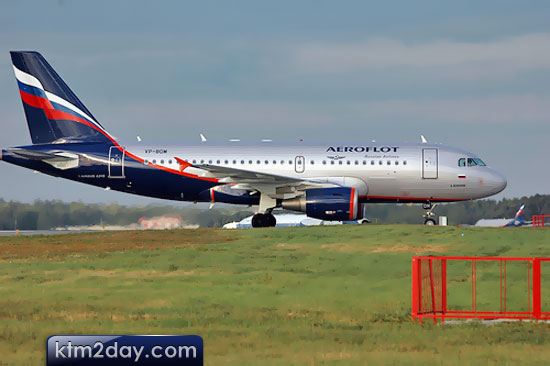 A rebound in tourist arrivals in the last two years has prompted a number of international airlines to connect Nepal. Aeroflot, Sri Lankan Airlines and RAK Airways have shown interest in flying to Kathmandu in the near future.
According to the Ministry of Tourism and Civil Aviation (MoTCA), Russian carrier Aeroflot is planning to resume flights to Nepal while Sri Lankan Airlines and UAE-based RAK Airways are two other potential airlines to serve Nepal. Ministry sources said discussions were underway through diplomatic channels.
The growing interest of international airlines in Nepal is due to swelling passenger movement. With more Nepalis departing for foreign employment and increased visitor arrivals, international passenger movement surged 19.39 percent in the first six months of 2011 compared to the same period last year. In the first nine months of 2011, tourist arrivals by air amounted to 369,844.
Aeroflot had suspended flights to Nepal some eight-nine years ago. The MoTCA source said that the carrier was seeking to operate flights to Kathmandu by utilizing fifth freedom rights from Delhi, India. The right of fifth freedom allows an airline to carry passengers from its country to another country through a third country.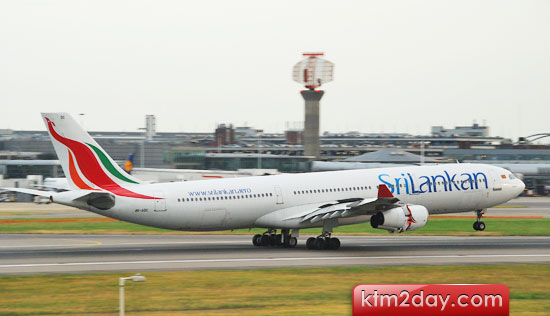 Similarly, Sri Lankan Airlines has again revived its plan to connect Nepal. The carrier wants to fly to Nepal via New Delhi. The carrier was granted fifth freedom rights in 2008.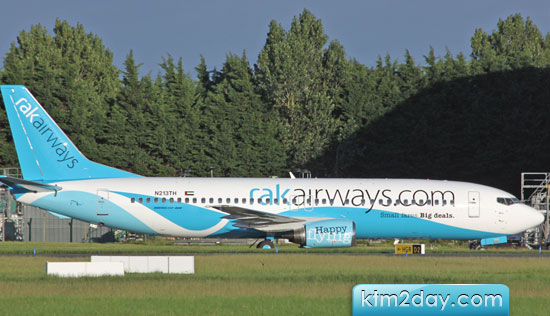 Likewise, RAK Airways wishes to add Kathmandu to its network but the inadequate air seats provided by the Air Service Agreement (ASA) signed between the UAE and Nepal has emerged as a hindrance to its plans. "To allow RAK Airways to Nepal, the ministry needs to review the existing ASA," said MoTCA joint secretary Suresh Acharya.
The ASA between Nepal and UAE allows 28 frequencies per week. Currently, there are three airlines—Air Arabia, Fly Dubai and Etihad Airways—flying between Nepal and the UAE. Air Arabia and Fly Dubai operate 14 flights per week while Etihad Airways is operating seven flights per week.
The MoTCA has allowed international airlines serving Nepal to operate an additional seven weekly flights with a temporary operating permit (TOP) for countries that have signed ASAs with Nepal.
With the government barring Air Arabia from exercising its fifth freedom right to fly on the Kathmandu-Kuala Lumpur sector last year that gave rise to diplomatic problems between the UAE and Nepal besides throwing up legal issues, Acharya said that the MoTCA was assessing refreshing bilateral relations and reviewing the ASA. Recently, the ministry concluded that preventing Air Arabia from exercising its fifth freedom right would be a violation of the ASA.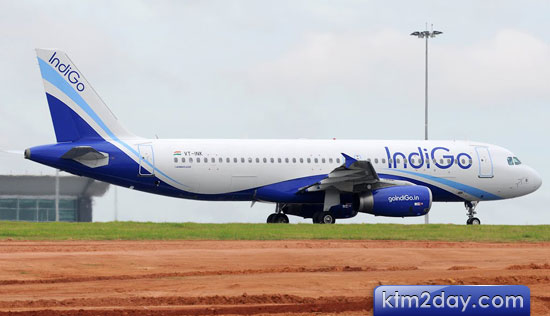 IndiGo to start KTM service on Oct 28
Indian low-cost carrier IndiGo is all set to operate on the Delhi-Kathmandu sector from Oct 28. According to the Civil Aviation Authority of Nepal, all the processes including the flight schedule have been finalized. With the entry of IndiGo, the number of international airlines serving Nepal will reach 28. IndiGo began operations in August 2006. The carrier has a fleet of 39 Airbus aircraft and operates 259 flights daily to 26 destinations across India. Currently, five Indian carriers, flag carrier Air India, Kingfisher Airlines, Jet Airways, Jet Lite and Spice Jet operate flights to Nepal. Except for Air India, all the Indian carriers reported a healthy growth in passenger movement last year. Travel trade entrepreneurs said that the entrance of IndiGo is expected to make the Kathmandu-Delhi sector fare more competitive.
(Source:ekantipur)