Call for TIA improvement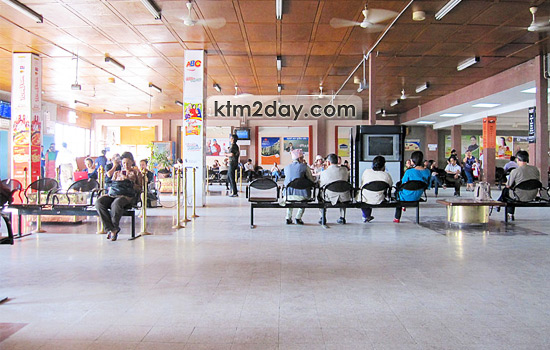 Problems in the country's only international airport— Tribhuwan International Airport (TIA)— have overshadowed facilities available.
A report, commissioned by the Ministry of Tourism and Civil Aviation, painted a dark picture of the international airport, where passengers have been facing shortages of basic services.
The report submitted to the Minister for Tourism and Civil Aviation Lokendra Bista Magar read, "TIA is dirty, there is waste everywhere and lack of sufficient clean toilets for passengers." It has also blamed TIA authorities for the poor conditions. "The poor facilities are also due to irresponsible officers."
The report prepared by a tourism entrepreneur Jyoti Adhikari and his team in a 20-day field study of the airport, portrayed a miserable picture of the arrival desk.
"There is a lack of trained staff including a good translator to support passengers," it said.
The report has suggested to the government to improve the situation of the country's only international airport. "The government must set fares for airport taxis and misbehaving with the tourists must be stopped," it suggested.
Likewise, the report has called for improvement in the entry and exist points, reduction of unnecessary entry passes issued to associates of leaders and officers, making airlines or officers responsible for the loss or damage of baggage.
The minister while receiving the report promised to take immediate action to improve the international airport.