Night bus service in capital from Nepali New Year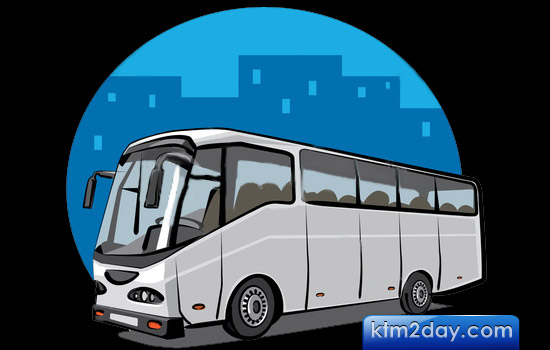 Here´s a good news for Kathmandu Valley commuters who are facing trouble in reaching to their destinations at night.
The Kathmandu Metropolitan City (KMC) is all set to launch night bus service for Kathmandu and Lalitpur soon. The buses will operate from 8 pm to 11 pm.
KMC plans to start the service from Baisakh 1, the first day of Nepali New Year. However, the service would be on three months´ trial and would continue if it is financially sustainable.
The Ministry of Finance (MoF) has provided Rs 2.5 million assistance to KMC for the purpose. At KMC´s request, the National Federation of Nepal Transport Entrepreneurs (NFNTE) has decided to operate 14 buses in various routes in Kathmandu and Lalitpur.
"We have asked KMC to provide fuel and drivers allowances for at least three month trial period. And KMC is affirmative about providing fuel," Dharma Raj Rimal, Bagmati zone coordinator of NFNTE, said.
Rimal said the Federation will operate the service for additional three month without financial support from KMC. He also said the passengers will not have to pay any extra charge for travelling at night during the trial period — in the first three months.
The federation hopes that volume of passengers will gradually increase over months. The night buses will be of 30-seat capacity. Four buses will ply the Ring Road route and other buses will operate from Ratna Park. NFNTE comprises 103 various transport entrepreneurs´ committees.
KMC Executive Director Kedar Bahadur Adhikari said NFNTE is enthusiastic about starting the service from the Nepali New Year. He also said KMC also plans to spend on advertising the night bus service. (Source:Republica)