Big market for small cars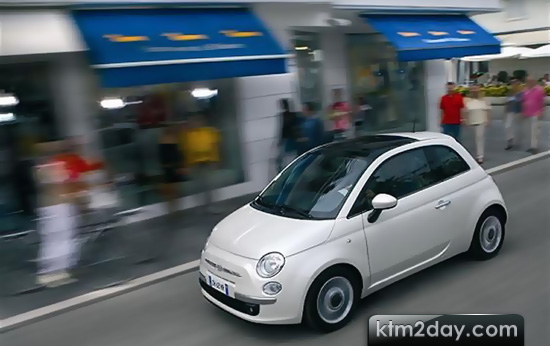 The fiercely competitive small car segment is set to heat up with two new hatchbacks hitting the market. While MAW Enterprises, the sole authorised distributor of Skoda, has taken the wraps off a face lifted version of the Skoda Fabia, Syakar Company, which markets Honda cars in Nepal, has resumed distribution of the Honda Brio, the most economical car from the Japanese auto maker. Sales of the Honda Brio, which was launched in Nepal in mid-October 2011, was halted for five months due to the tsunami in Japan followed by floods in Thailand.
Likewise, the 2012 version of the Skoda Fabia which was launched in 2010, comes with a revamped interior and exterior. Speaking at the unveiling ceremony, Deepak Agrawal, general manager, Skoda division at MAW Enterprises, said that the new version of the Fabia was the perfect car for both city and highways. "We have received bookings for 20 cars in the last 15 days. This is a very encouraging reaction from the customers, and we are sure that this new car will help us in increasing our market share," Agrawal said. He added that the car was an ideal choice for families and for making long journeys because of its more spacious interior compared to other cars in the same segment.
The company has introduced the car in three trim lines — Active Plus, Ambition Plus and Elegance. The car is powered by a 1.2 l, three-cylinder, 12V DOHC transverse in-front petrol engine which can generate power of 75 bhp at 5,400 rpm and a peak torque of 110 nm at 3,750 rpm. The entry-level version of the Fabia, the Active Plus, has been priced at Rs 2.29 million, the Ambition Plus at Rs 2.57 million and the top of the line Elegance at Rs 2.69 million.
Similarly, the Honda Brio is an entry-level hatchback which is equipped with a four-cylinder 1.2 l i-VTECH engine. The car can produce 88 ps of power at 6,000 rpm and a torque of 109 nm at 4,600 rpm. "We have reintroduced the car as we have started receiving shipments regularly as per the requirement, and now we will be able to cater to the demand of the domestic market," said Lomus Manandhar, manager, Honda cars at Syakar Trading Company.
According to him, they have received bookings for 40 cars. "Around 50 Brio cars will be hitting the domestic roads, and the car has become very popular due to publicity by word of mouth," Manandhar said. With this new car, the company aims to increase its market share by more than 100 percent.
"As we had cars only in the premium segment, we had a market share of 5 percent. I am sure that our market penetration will increase two-fold as the car has a very competitive price along with various features," said Manandhar. The company aims to sell around 350 cars in the first year. The car is available in six colour options. The basic variant, the Brio EMT, has been priced at Rs 2.16 million, the SMT at Rs 2.28 million, the S (o) MT at Rs 2.56 million and the top of the line model VMT at Rs 2.66 million. (Source:ekantipur)