Nepal Airlines Corporation to get new aircraft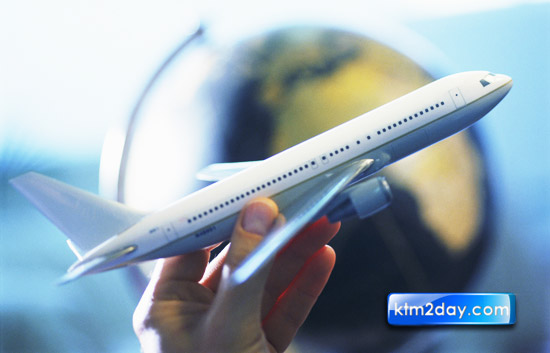 The government is serious about purchasing new aircraft for the ailing national flag carrier, according to caretaker minister for culture, tourism and civil aviation Post Bahadur Bogati.
During his visit to Nepal Airlines Corporation (NAC) today, he also suggested the officials to follow rules and regulations during the purchase of new aircraft.
Bogati assured the corporation to provide the required support for the purchase of new aircraft. However, he suggested them to maintain quality and competitiveness of the national flag carrier.
If the corporation is ready to bring positive changes in its working environment, the government will help it wholeheartedly, he said, adding that the financial condition of the corporation is satisfactory but it needs to be more competitive, appoint qualified manpower and should firmly follow the rules and regulations.
Secretary at the ministry Dr Ganesh Raj Joshi, on the occasion, asked the employees to be more responsible. "The purchase of new aircraft for NAC, improvement of Tribhuwan International Airport and management of casinos are our top priority," he added.
NAC previously used to have transactions worth Rs 80 billion but with the lesser number of aircraft, transactions have plunged to around Rs 5 billion to Rs 6 billion. "The expenses for the maintenance of the old aircraft are also increasing," the officials informed, asking the government to let the corporation handle ground management and buy new aircraft for the sustainability of the corporation.
Meanwhile, executive chairman of NAC Manrup Shahi sought the government's help for improving the corporation.