Buddha Air signs $6.9m ATR-72 loan agreement with IFC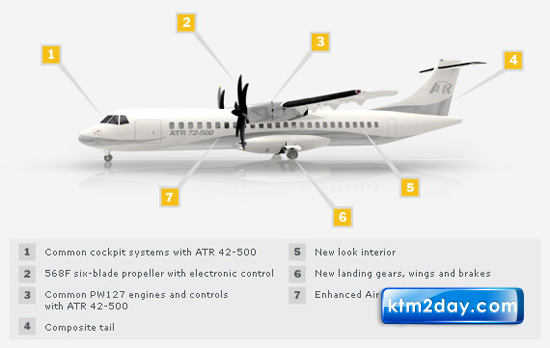 Leading domestic airliner Buddha Air on Tuesday signed a $6.9 million loan agreement with the International Finance Corporation (IFC) of the World Bank Group to purchase a 72-seater ATR72-500 pressurised turboprop aircraft. The payback period of the loan is eight years.
"The new aircraft will be delivered by the end of September 2012 to consolidate service in the regional level," said Birendra Bahadur Basnet, managing director of Buddha Air.
Buddha Air had taken a loan worth of $10 million in September 2008 to purchase two ATR42 planes and to build a closed-door hanger at Tribhuvan International Airport (TIA). "The new loan was possible as Buddha Air has been servicing the first loan on time and has been fulfilling all the covenants mentioned in the loan agreement, including anti-money laundering," the carrier said.
On April 19, Buddha Air and European turboprop manufacturer ATR had signed an agreement for a lease-purchase of an ATR 72-500. The ATR 72-500 is the latest development of the ATR 72 series which costs $8 million.
According to TIA statistics, Buddha Air recorded the strongest growth in passenger movement, carrying 205,743 passengers in the first quarter of 2012, up 40.39 percent compared to the same period last year.
The airline's fleet expansion drive has helped it consolidate its market share in domestic aviation. Established in 1997 with a single 18-seater Beech 1900D aircraft, the airline now owns three Beechcraft, three 47-seater ATR 42 and two 72-seater ATR 72 planes. It holds over 43 percent share in the domestic aviation market. The airline serves 10 domestic destinations.