Microsoft Surface sold fewer than 1 million units in Q4 2012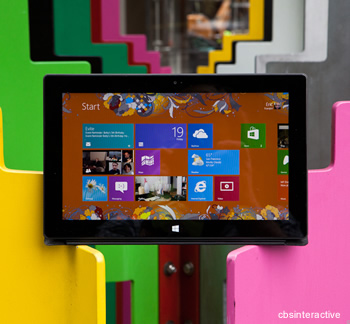 It appears sales of Microsoft's Surface RT tablet may have only performed half as well as analysts expected during Q4 2012. Industry researcher Brent Thill of UBS said that Microsoft only sold about one million units — that's one million short of the firm's earlier forecast. Another analyst is estimating sales even below one million, but Microsoft has yet to weigh in with its own official sales numbers.
One million is a big number and certainly a success by most standards. However, to add a little perspective, one million units is about five percent of Apple's iPad sales during the same period.
By Microsoft CEO Steve Ballmer's own admission, initial Surface sales were "modest". Thill summed up reasons for Surface's lackluster sales succinctly, "Surface RT is a consumer device with sales suffering from the difficult iPad compare and narrow distribution." However, the analyst expects better numbers from the more expensive Surface Pro, a non-RT Windows 8 tablet which hopes to find a home somewhere between tablets and ultrabooks.
Surface's tepid debut was largely attributed to its limited distribution channels — Microsoft stores — and not necessarily lack of customer interest. In fact, Microsoft seemed to frequently sell out of Surface tablets, a fact which certainly didn't help sales figures. Microsoft's narrow distribution channel though, was likely fueled by the software maker's second issue with Surface: limited production capacity arising from partner limitations and Redmond's exacting specifications.
Despite modest sales, Microsoft purportedly still found itself needing to halve production merely a month after launch. This was probably the first tell-tale sign that Surface sales would be about half of industry expectations. At the time, IHS iSuppli speculated Microsoft may sell 1.3 million units during Q4 — maybe. It appears IHS' then-conservative figures may have still overshot Surface's success.